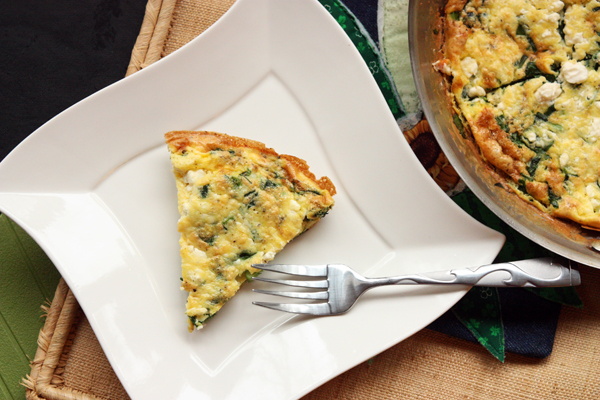 I have a really bad habit of planning my weekends too much. I always make a list full of more than I can possibly do, gradually shifting things to later in the week as the impossibility of my plans becomes clear.

But every once in a while, one of the items on those lists turns into a relaxing, inspiring, reflective endeavor with delicious results. As with this frittata.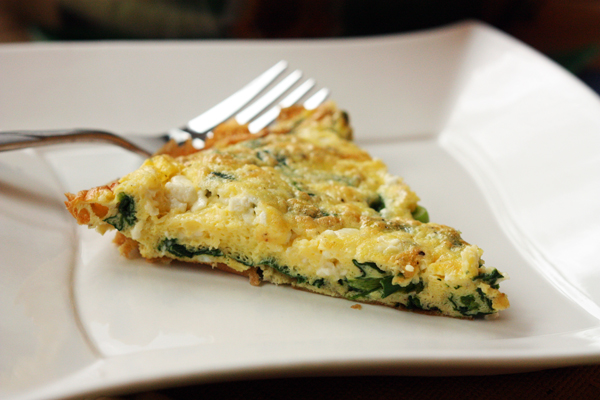 My initial impulse to make this crowd-worthy breakfast came from a delightful alliance of ingredients currently in season. "Egg season" (yes, there is one) has begun here in the Carolinas, and every week I see more and more vendors with teetering piles of egg crates on the corners of their tables.