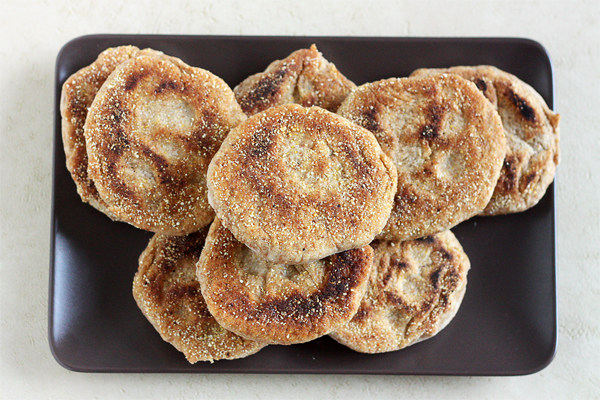 I don't eat a lot of sandwich bread. Brad can finish off a loaf of bread in three or four days, even faster if he's trying to eat at home. I, on the other hand, have a tough time getting through even half a loaf before it takes a turn for the moldy.
I've always tended to prefer my breads in other forms. Tortillas, bagels, biscuits, cornbreads, and baguettes are much more likely to appeal to me than a loaf of sandwich bread. And more recently, English muffins.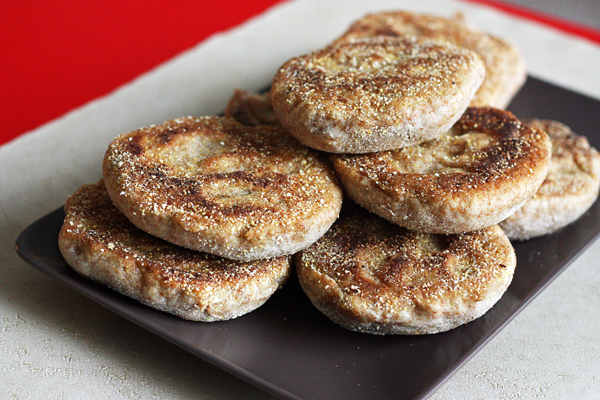 Considering that I love finding ways to replace my store-bought staples with homemade versions, I am somewhat ashamed to admit that I really haven't spent a lot of time focusing on breads. I do have some go-to recipes for quite a few quick breads, but not many that I cook on a regular basis (the dramatic exception being my favorite, favorite cornbread, which ends up on my menu quite frequently).  So when I ran across a recipe for this, my current bread-of-choice, I decided it was time.