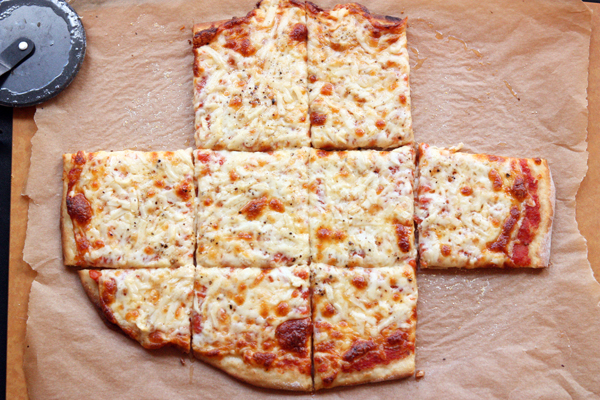 Brad and I sometimes grapple a bit when it comes to ordering pizza. Brad likes lots of toppings: meats, mushrooms, onions, veggies, goat cheese, herbs… and I actually like those, too. But if I ever have a choice, if I'm ever ordering pizza just for me, I get cheese. Beautiful, glorious, unadulterated cheese pizza.
But the shocking truth is that until last week, I've never made a cheese pizza at home. I know. I know. I can't explain myself. I've been making pizza regularly now for a couple of years, but I've always dressed it up. It was high time I build my own perfect cheese pizza from scratch.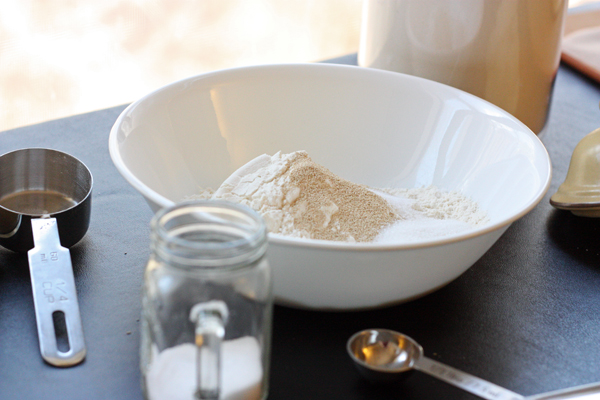 This pizza started with my go-to pizza crust recipe. I have another crust that I really love, but I only make it when I have excess whey from a batch of homemade mozzarella. This recipe, on the other hand, is super-easy to whip up when you need dinner in less than an hour. It's a no-fuss crust that requires little resting time and rolls out easily.