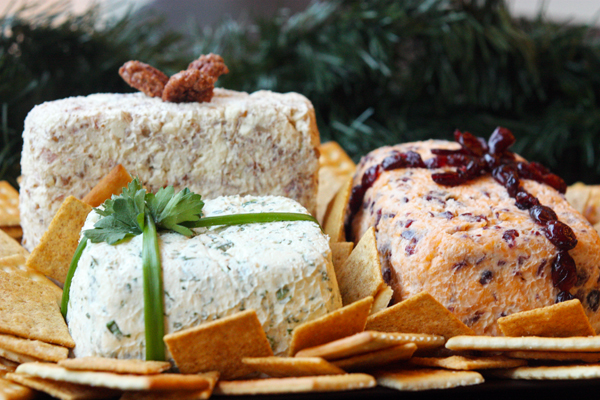 Last Sunday, I threw a big ol' festive holiday party. You may not be entirely surprised to learn that parties at my house tend to be more about the food than anything else. I decorate, sure, and put on some appropriately celebratory Pandora tunes, but mostly a party offers me a moderately justifiable excuse to try out as many recipes for fancy-pants finger food, seasonal desserts, and standard snacky favorites as I can possibly cram into the 2-3 days prior to the first guest knocking on the door. One might suspect that I throw parties primarily for my own curiosity (and, of course, my little food blog) and invite over friends merely to vacuum up the copious amounts of food I typically prepare. (Of course, dear friends, this is not the case, but when one is awake and cooking at 6am the morning of a party, one must question one's motives.)
And there is no better time of year for party food. Whether it's an office bash or a neighborhood block party or simply a gathering of friends and family, you can never go wrong with a table filled with edible holiday splendor. Many of the posts in the coming weeks will focus on party-ready treats that make worthy contributions to any festive spread. And what classic shall we feature today? The cheeseball!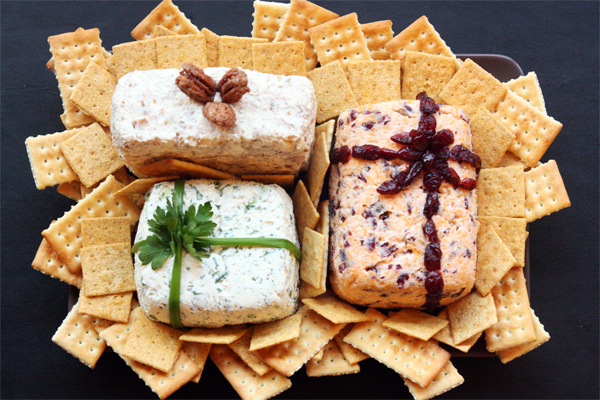 This isn't just a cheeseball. This is THREE cheeseballs.  Better still: this is three cheesePRESENTS. We're taking an already-classic holiday favorite and raising it to the tenth Christmas power. Plus, this way you don't have to choose between your favorite cheeseball flavors… you can make them ALL!