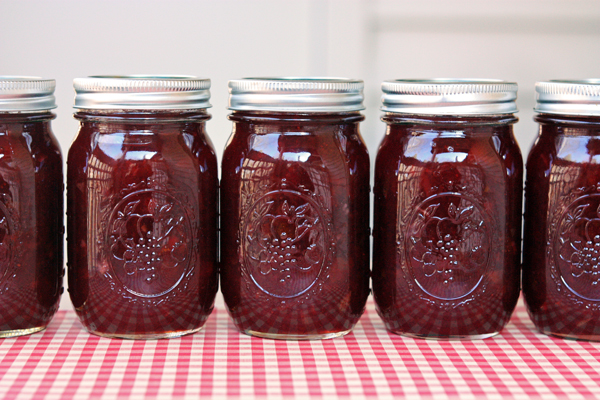 I've always strongly associated oranges with summer. Their summery orange glow, bright flavors, and balmy geographic origins have all contributed to this perception. And yet I also remember that my dad always brought home the best grapefruits, even in thoroughly NOT balmy Colorado, in January and February. Occasionally, we'd receive boxes of citrus as Christmas gifts, and I even recall the local chapter of FFA selling them to neighbors as a fundraiser in the weeks preceding the holidays.
Citrus is cultivated year-round in many of the southern-most states of our continent, but it really shines in the winter. Not surprisingly, when I was driving back to North Carolina from a late-November trip to Florida with the fam, I simply couldn't resist stopping at a roadside stand for a bag of this fruit so far outside my normal local fare.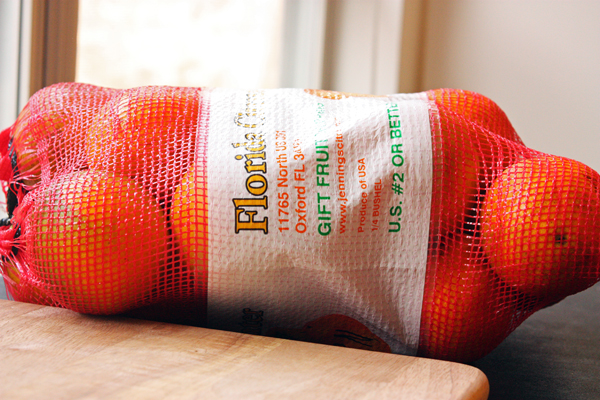 I probably could have just eaten or juiced each and every one of these golden orbs, but I've been curious for some time about marmalades. I don't remember growing up with marmalade in the house, though my mom confirms that she loved it when she was a child. Our spreadables tended to be homemade from the berries and stone fruits my grandma and grandpa grew in their garden, so perhaps that accounts for the marmalade vacuum of my youth. I've heard from some that marmalade is an acquired taste, that it's a bitter product not suited for those who prefer sweet jams. I wanted to give it a shot, but wasn't sure how I would feel about a bitter final product. I ran across this recipe, a blend of oranges and cranberries, and thought that it might be just the transitional product between sweet and bitter I was looking for.