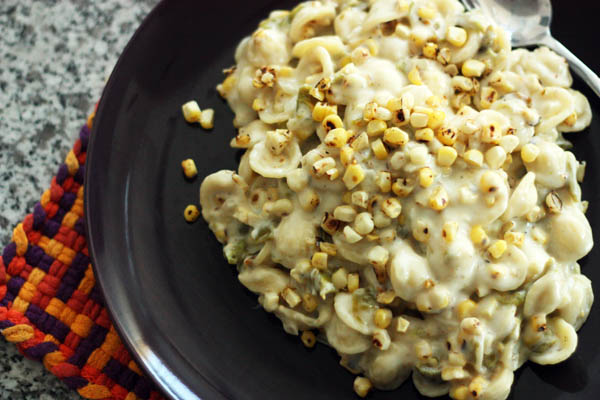 I've found, in my eleven years living outside of Colorado, that many people don't imagine Colorado as a place where much food can grow. People always sound surprised when I tell them that the hardiness zone for growing fruits and vegetables in Denver is approximately the same as that of Columbus, Ohio. And while it may be impossible to grow prolific gardens in the high mountain towns, there are many areas of the state known specifically for their produce.
In fact, many of the most anticipated foods of the summer are identified by the town in which they are grown. I've already mentioned Palisade peaches, and that area is also a significant producer of apples, plums, and cherries. Rocky Ford melons are some of the sweetest I've ever tasted. Olathe sweet corn is grown so prolifically that it appears in heaping mounds at even the most basic grocery stores, not just at boutique food shops and farmers markets. And, though it's a town in New Mexico, we always look forward to the arrival each fall of Hatch green chiles.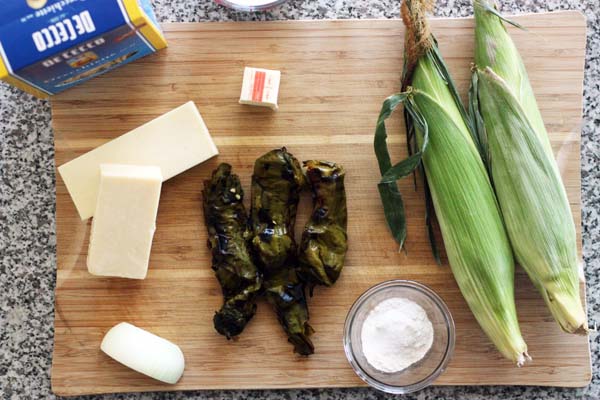 Green chile is a bit of a sport in the Southwest. Most natives will argue that there is NOTHING that can't be improved by these versatile foods, whether you like your chiles mild (like me) or screamin' hot. The smell of roasting chiles tumbling around in giant metal barrels outside every grocery store still elicits strong memories of back-to-school evening errands with my parents and anticipation for the imminent changing leaves. Interestingly, I did not like green chiles at all as a kid. It's only now, as an adult and returning Colorado resident, that I finally appreciate the obsession.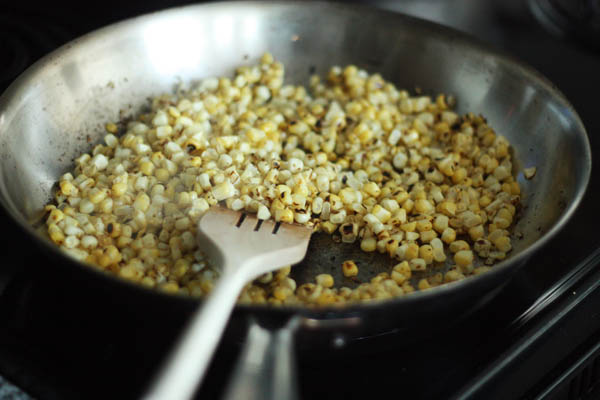 And so, I'm on a quest to learn how to cook with green chile beyond simply sprinkling it on my eggs, my pizza, my fajitas… though those are all excellent decisions. And this quest starts with something I'm supremely comfortable with: mac and cheese! For a Colorado-autumn twist on my go-to recipe, I paired my green chile with sweet corn, another fall favorite of mine.