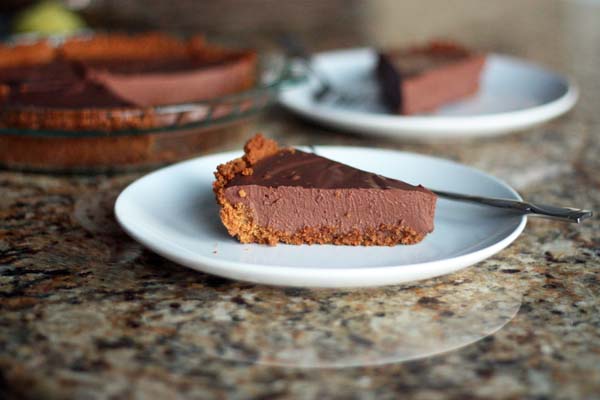 I don't make a lot of pie. I grew up in a cake house, you see. My mom always preferred baking cakes and cookies to pies, and my sister and I expanded on this behavior as 4-H cake decorating students for several years each. Pie, which has taken on a role of symbolic role of domestic culinary prowess in our culture, was simply not something I learned to make as a kid.
The pies my mom did make were never, ever, double-crusted fruit pies. If we did have a pie for dessert, it was typically composed of a pre-made graham cracker crust, a box of pudding mix, and a mound of Cool Whip.
And you know what? I freakin' loved it.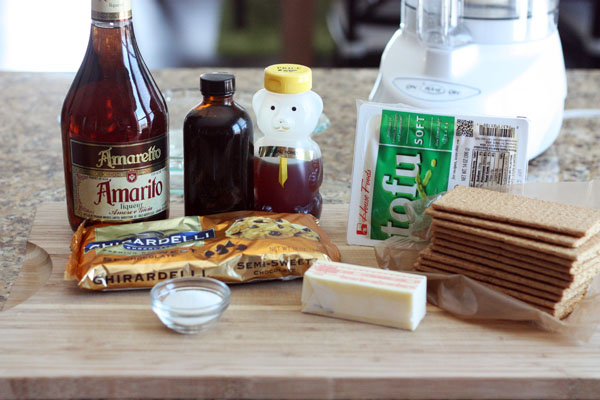 To this day, while I will certainly eat a slice of apple, cherry, or other fruity pie if it's presented to me with a sizable scoop of vanilla ice cream, the pies that I dream of are the cold, creamy, pudding-ish pies that I grew up on.
This pie follows in that tradition, though with some notable modifications. First, I love making my own graham cracker crusts. I like a heavier crumb with more crunch, and I like that I can control the level of sweetness and stickiness by adding as much or as little sugar and butter as I like when whirling it together myself.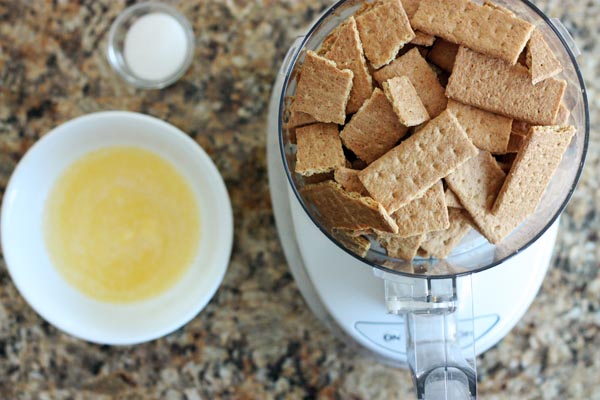 (more…)