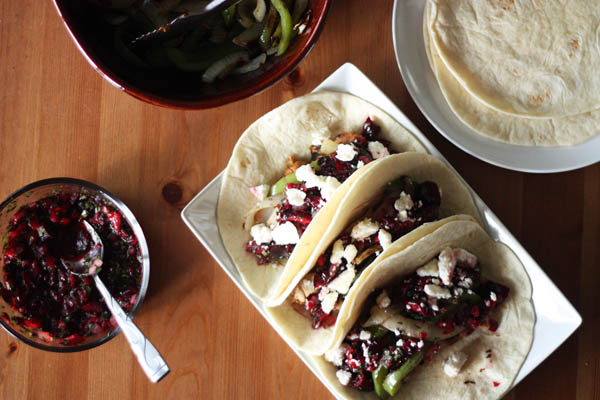 Ever since I developed my recipe for fajita seasoning, I've been pretty lazy on the taco recipe front. The fajita seasoning is sooo versatile: virtually any taco, fajita, quesadilla, etc. can be fully-flavored with it. Plus, it's quick to make with spices that I always have on hand. I go through batches of it at a fairly rapid clip.
But in the throes of my recent love affair with sweet cherries, I stumbled across this recipe. Pork, rubbed with a paste of garlic, lime, and ground chipotle and topped with charred onions, peppers, queso fresco, and a bright, cherry salsa studded with cilantro and lime? Um, YES.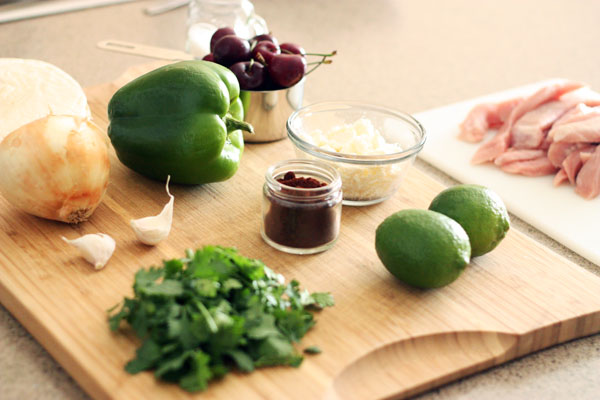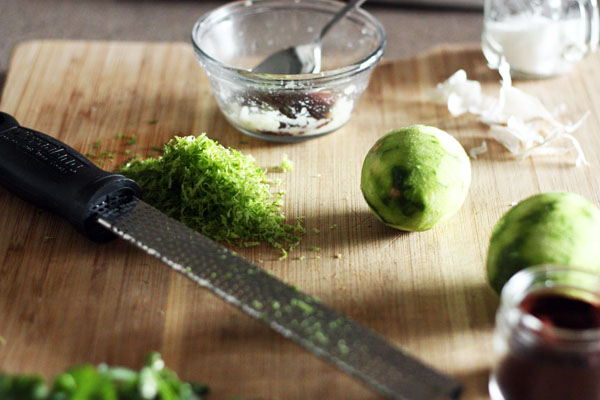 These tacos are delightfully flavorful. The smoky chipotle plays nicely with the bright, sweet, fruity cherries and limes. And while I typically look to chicken or steak for my tacos, the pork is really the best canvas here. The rub and the salsa can be made well in advance, but they certainly don't have to. This is definitely a weeknight-worthy operation.