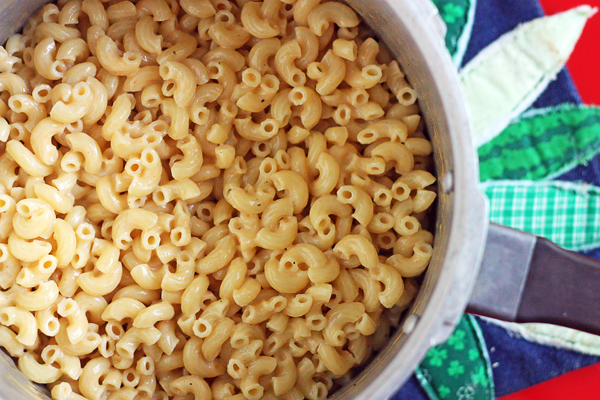 I'm just gonna come right out and say it. When discussing cheese and pasta, sometimes one must be blunt.
I like stove-top macaroni and cheese more than baked macaroni and cheese.
This is the truth, straight from me to you.
I mean, that's not to say I won't consume a mound of baked mac rapidly if it's served at a potluck, a cookout, or a picnic. And I won't say no to a fancy mac, like this one I made last year. But the macaroni of my dreams is prepared on the stove-top: al denté, piping hot, and swimming in thin, just-a-little-bit-spicy, orange cheddar cheese sauce.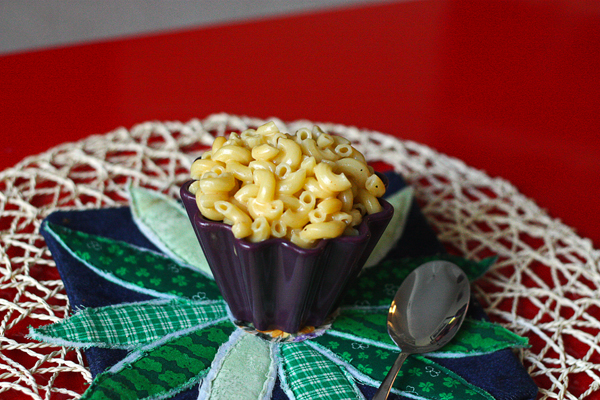 Is this a product of being raised on the blue box? Perhaps. Is this a product of wanting my pasta so firm that it nearly crunches between the teeth, a state that is nearly impossible to achieve when baking pasta? That's probably reading too deeply into the whole thing. Maybe I don't like the breadcrumbs that typically accompany a baked mac? Maybe I don't like the waiting?
One significant downside of loving so much a mysteriously created product of food science is that it can be incredibly difficult to replicate at home. What the hell is that orange powder anyway? I theorize it must be fairy dust, for I have searched for years for a mac and cheese recipe that, if not identical, could at least be a satisfactory homemade replacement to the mac and cheese of my childhood.
Friends, I HAVE FOUND IT.