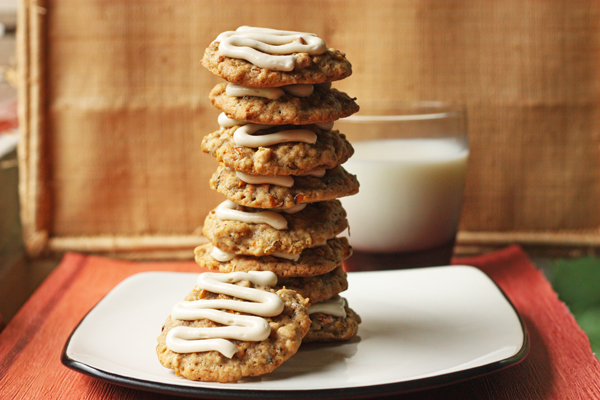 It's June! And this first day of June is many things!
1. The first day of June, which is exciting enough on its own
2. The first day of National Fresh Fruits and Vegetables Month
3. The first day of National Accordion Awareness Month (who knew we even had that? Consider yourself aware.)
3. Mah birthday!
I'm spending the day doing what any sensible girl would do. Reading on the balcony, possibly getting a pedicure, re-organizing my spices in tiny matching jars (!!!!!!), taking a stab at cooking crème brûlée, seeing a movie with friends… it's a lovely day off! Full of little birthday presents to myself.
My birthday present to you, however, are these cookies.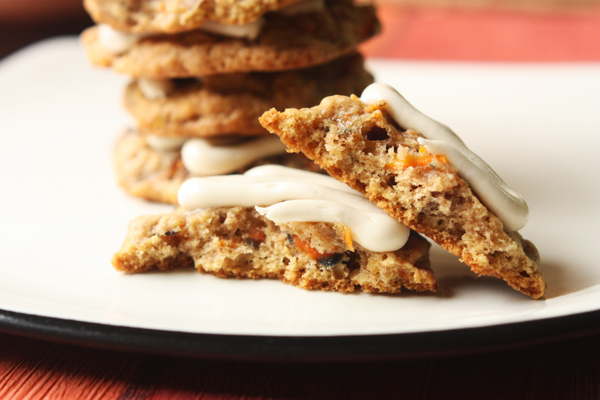 Last year around this time, we talked about carrot cake. I was never a particularly big fan in the past, but I now frequently find myself craving those tender bites of spice-filled, textured cake topped with a healthy dollop of tangy icing. Plus, the carrots in my garden are now bursting from the soil (okay not bursting, they actually require rather a lot of coaxing to come out of the ground), and my experiment with a curious variety put carrot cake on the top of my list to make.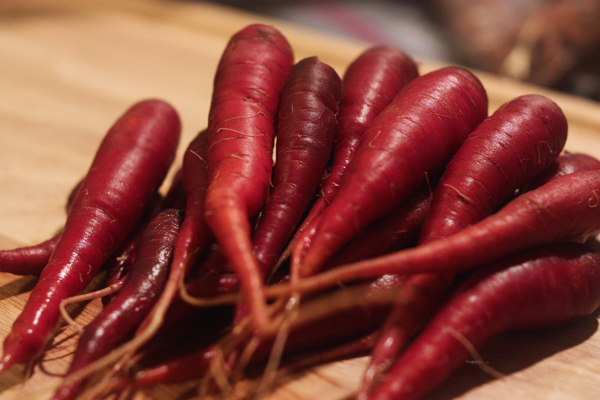 Aren't these neat? I wish I had taken pictures of them straight out of the earth, their brilliant fuschia dims slightly within minutes: they are easily the most intriguing vegetable I'd planted so far. And what fun would it be to use purple carrots for carrot cake?