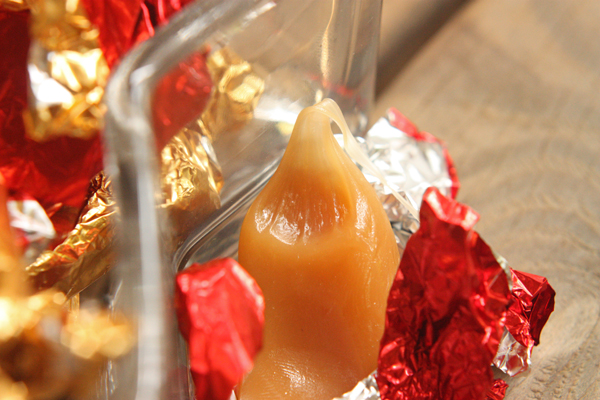 Okay ya'll.
So far I've posted lots of wholesome (sort of), savory (mostly), meal-type recipes for your reading & eating enjoyment.
It's time for something truly unnecessary, but totally worth your time.
Homemade candy!
Too difficult, you say? Surely must be… handmade candy is wildly expensive, so it must be a complicated, time-consuming challenge that only fabulous cooks can achieve after years of training, right?
Not so.
Here's the secret that gourmet candy companies don't want you to know: many candies are deceptively easy to make. Really. A big pot, a wooden spoon, and a candy thermometer (you can find one for less than twenty bucks at a home goods store, maybe even your grocery store's baking aisle) comprise the bulk of the equipment list.
Of course, you'll need some ingredients. Candy with no ingredients would be, well, gross.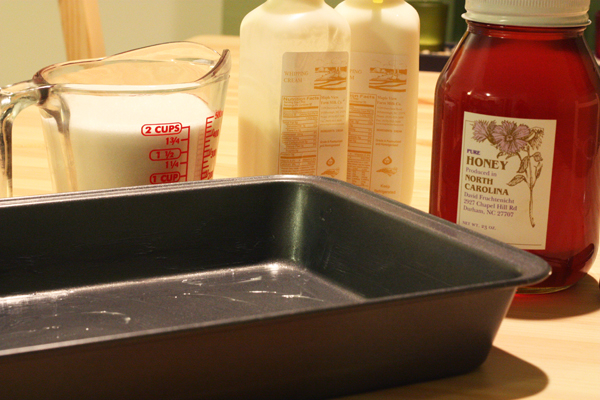 Of late, I've become somewhat obsessed with integrating honey into my cooking. In my continuing quest to eliminate non-local foods from my diet, white sugar is going to be a major challenge. It makes an appearance on the ingredient list of almost any recipe, but it only grows in like, three US states. (Is that redundant, US states? Please advise.) Anyway, unless I plan to move to Florida, Hawaii, or Louisiana, the odds of finding sugar cane at my local farmers market are slim at best. Honey, on the other hand, is fashioned by busy little bees all over the place.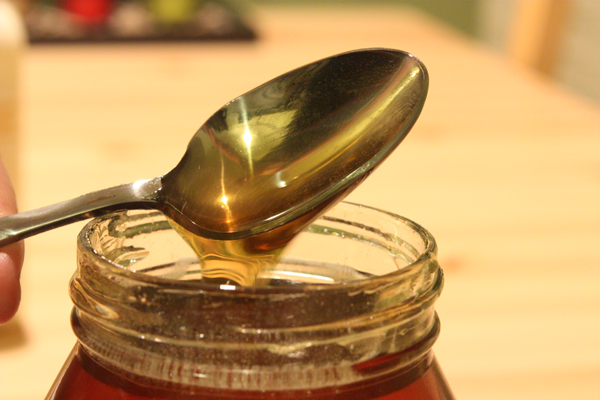 Read on »