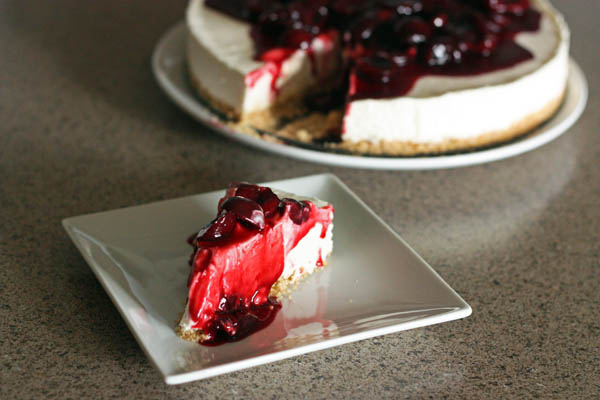 I have this issue with cheesecake. The issue is that if it is in my fridge, or available for purchase on a dessert menu, or available for purchase within walking distance, or even capable of being created with ingredients in my apartment, I have exactly 0% ability to resist it. As a result I make a point of not buying cream cheese very often. If I don't have that one essential component, I can pretend that I'm happy living a life where I don't eat cheesecake every single day for breakfast, lunch, dinner, and dessert, right? Right??
I live for good cheesecake. But I am kind of picky about what makes one good. There are few things more disappointing than cheesecake that looks delicious and is, well, meh. If it's too lemony or too dry or too rich or too dense or has too much topping or not enough or has too many mix-ins or just a gross combo of them or the crust is too thick or some crazy person put CINNAMON in it I get really cranky.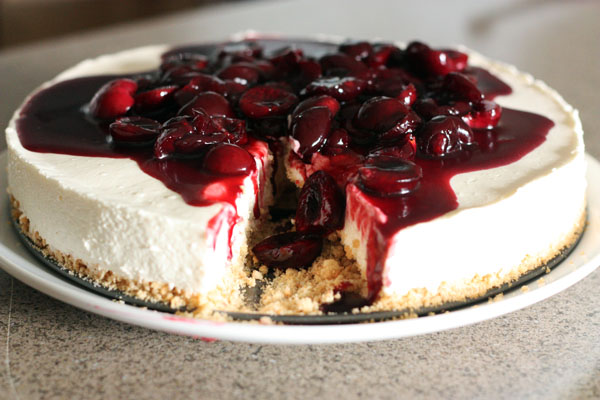 Most of the time, when it's time to make cheesecake again, I fall back on two, trusty recipes I've used for a long time. The first is a classic, baked cheesecake that, actually, I've only shared here in a version dressed up for Thanksgiving. The other I fashion exclusively in miniature form, a holiday tradition in my family as essential as the tree and the Home Alone soundtrack.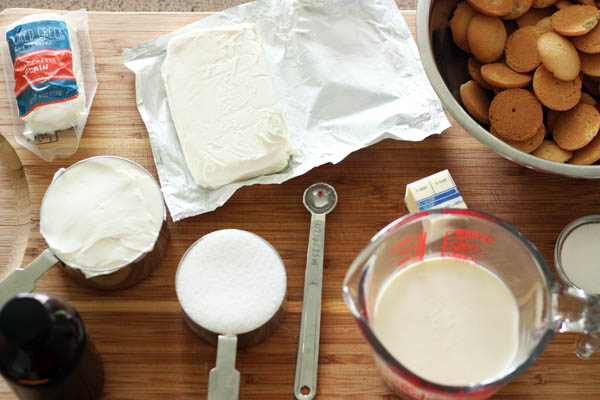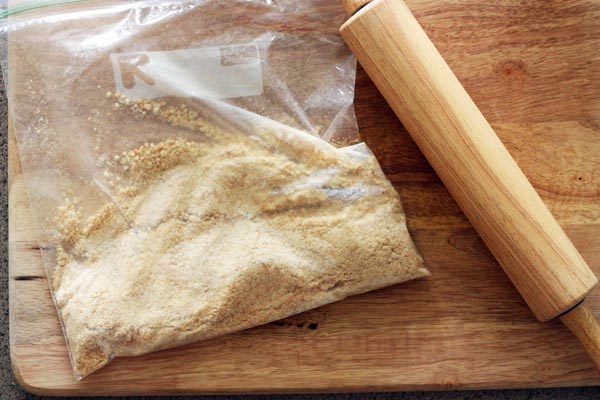 But this summer, I've been reveling in the availability of locally-grown sweet cherries (difficult to obtain in both Columbus and Durham), and a cherry cheesecake seemed like just the ticket. And while we are "enjoying" the high-nineties here in Denver, I'm pleased to report that the oven was only on for a few minutes, and even that is not totally required if you don't want to.