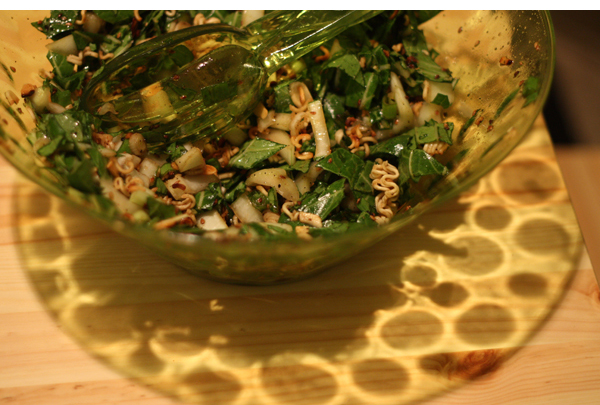 Mmmmm spring. The time when my cravings for cool, green salads kicks into full gear. Lucky for me, the tables at the farmer's market are bowing under the weight of every kind of lettuce, cabbage, chard, and shoot I could possibly want. In fact, here, we are lucky to have two major growing seasons for leafy greens, as well as a fair amount all winter. It's fabulous.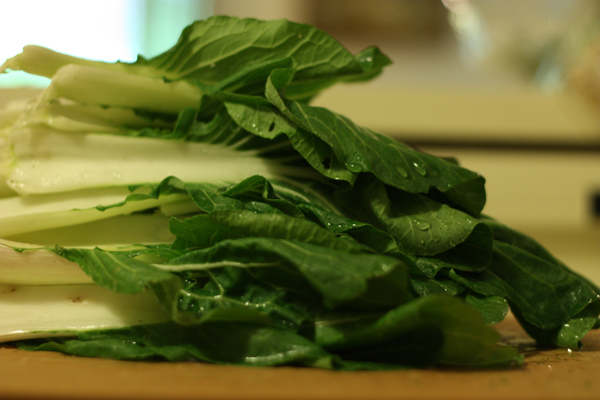 Bok choy is actually a pretty new leafy green for me, introduced to me in this recipe from Brad's mother on their visit last fall. For some reason, I've made it with lasagne both times we've had it. It makes a great side for pasta.
Sidebar: if you don't already know who Brad is, I should probably bring you in the loop since he'll probably be mentioned a lot here. I really hate the word "boyfriend" (for some reason I always think of giggling tweens when I say it) but it's a challenge to find an accurate word for what he is to me. Domestic partner? Significant other? Un-wed spouse? Romantic roommate? Best best friend? Anyway, you get the point.
I digress. The bok choy.