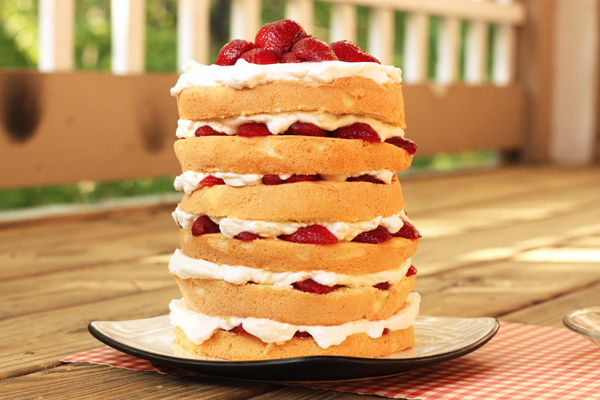 Spring (though it's actually starting to feel more like summer here in NC) has officially begun. It seems like the trees were, just moments ago, blossoming in delicate flowers and poking little green buds into the cool air, but they are suddenly enrobed in lush, green leaves still blinking in their new-found sunshine. The daffodils and tulips have come and gone, and the light lingers a few moments more every evening.
But just in case there was any doubt:
The berries have arrived.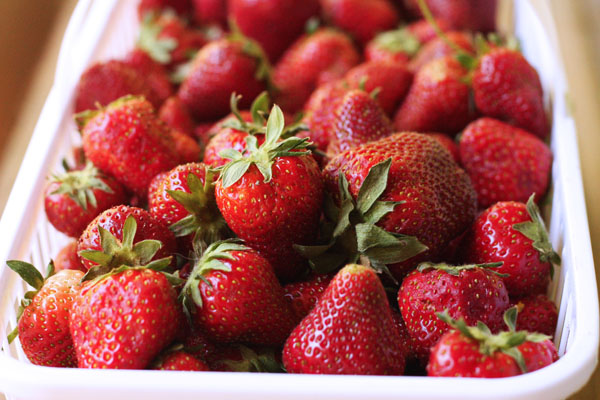 Glistening, ruby-red, and more photogenic than any berry I know, strawberries are the first fruit of the season to reach the farmers market in Durham. They're the first float of the summer produce parade; it's definitely cause for celebration.
And what better way to celebrate than with a classic, fresh, and simple strawberry shortcake?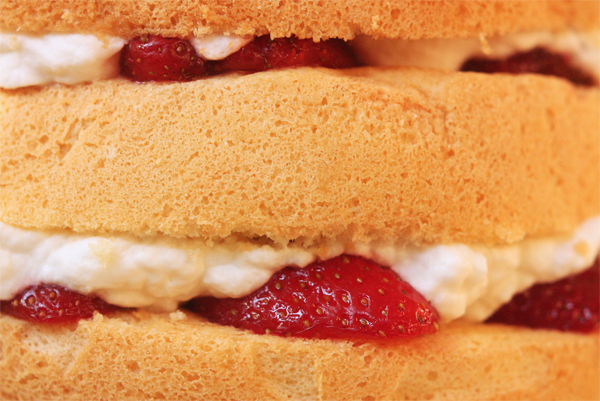 Okay, okay, I know you might be skeptical about my use of the word "simple" when discussing a six-layer cake, but I promise, it's really rather easy AND is so totally worth it once you have your first bite.