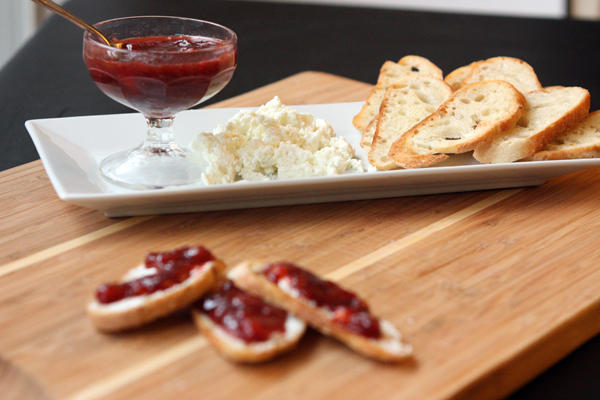 There are some foods that have always been magic to me. Tortillas, croissants, tortellini, cream puffs… those dreamy little bites that all seem borderline impossible for a person in a home kitchen to make. Incidentally, jam also mystified me. Perhaps it was really the canning part that seemed so out of reach, for until a couple years ago, I never canned my own.
I've learned, however, that jam is actually quite simple to make, and it doesn't necessarily require large batches and canning. It seems you can boil together almost any fruit and have jam in a matter of minutes, ready to serve warm or to store in the fridge for many days.
This treat is a celebration of quick jam, a blend of two early harbingers of spring: strawberry and rhubarb.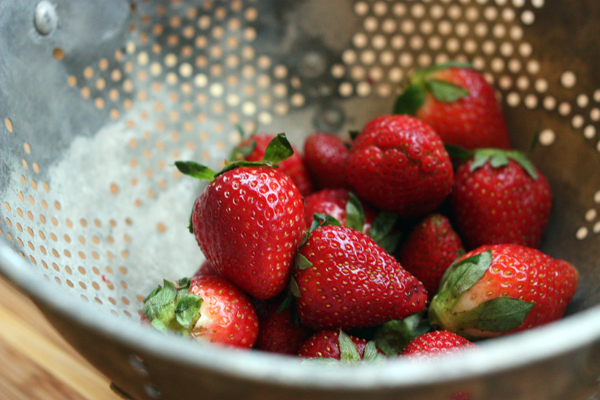 While bundled stalks of rhubarb have graced the tables of the farmers market since early February, strawberries have only recently returned to the scene. Last week, a few pints of these precious red fruits have appeared between towers of broccoli and leafy greens, and just like every year, I could hardly wait to get my hands on some.