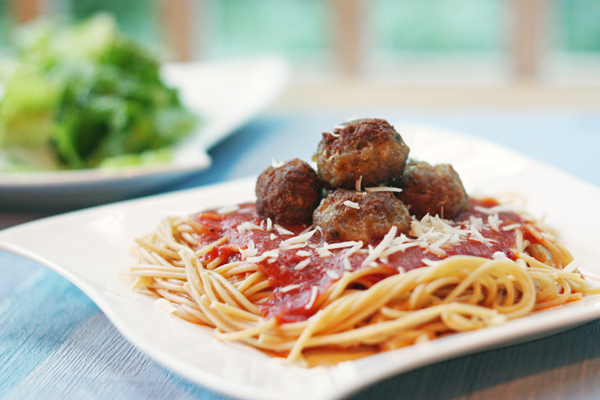 And now, for something thoroughly NOT wedding cake:
Meatballs!
After spending the majority of last week baking more cake than many people bake in a lifetime, I'm celebrating this week by not baking anything sweet. No cookies, no cakes, no pies, nothin'. Instead, MEATBALLS.
These particular meatballs are a blend, primarily, of ground beef and ground pork. You can really mix and match any ground meats you like, or you can just use one variety. I've made excellent batches using only ground turkey, but beef and pork were in the freezer, so there you are. But contrary to their name, meatballs are not entirely meat. I daresay that every recipe I've seen suggests that bread crumbs are just as important as the meat itself.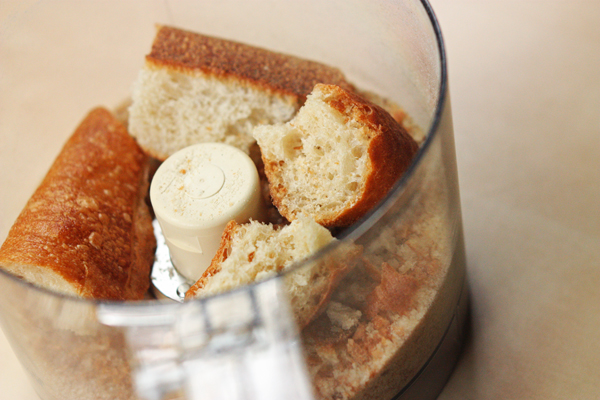 Let's actually talk about bread crumbs for a moment. Bread crumbs are incredibly easy to produce (if you have bread, you can make bread crumbs), but they have still managed to find their way onto the shelves of grocery stores in a consistency that often is not so much of crumbs as it is a fine dust. If you have fresh bread, a few minutes in the oven will crisp it enough that you can smash it into crumbs at whatever consistency you fancy. Or, if you have trouble making it through a baguette before it goes stale, as I always seem to do, you can grind that sucker up in the food processor for bread crumbs far more satisfying and probably more economical than the canisters at the store.