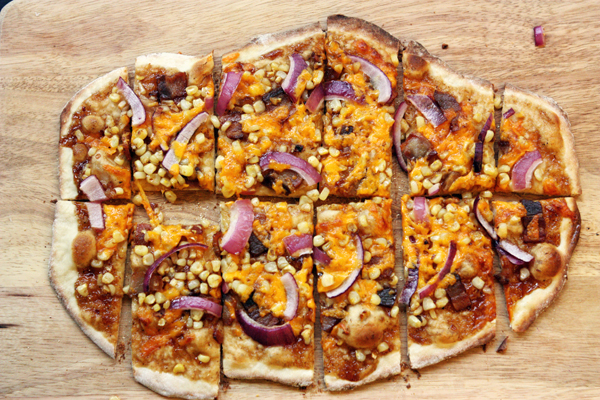 I try to post recipes on this site that are seasonally appropriate for my locale. There are a few oddballs, but for the most part, strawberry dishes hit in the spring, tomatoes are featured in the summer, and pumpkin treats fill the fall.
You might be wondering, then, why I'm giving you this pizza that (at least to me) screams "Summer!!" as we leave the last vestiges of autumn behind and move full-steam into the winter holiday season.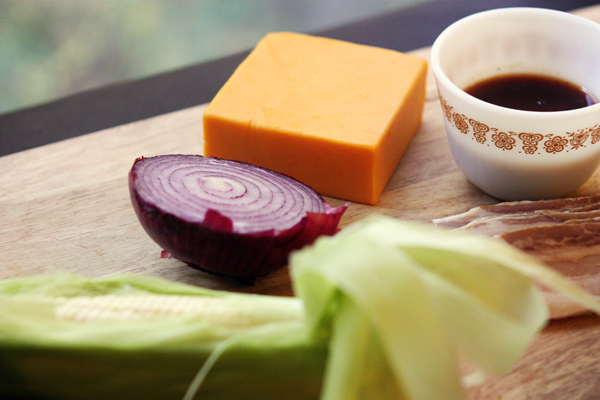 In truth, I feel a bit seasonally confused. I spent the last week in Florida with my family visiting magical places, seeing magical sights, and enjoying 70-degree weather surrounded by palm trees while Christmas carols blared from speakers across the parks.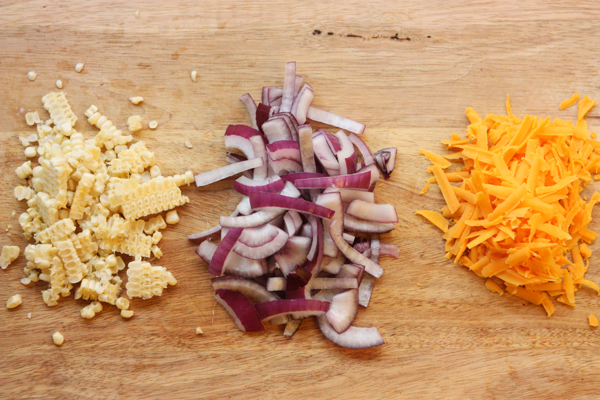 So in celebration of this confusion, I give you this! Barbecue, Bacon, and Toasted Corn Flatbread Pizza. It's a shout out to the last summer produce, the last summer cookout, that many of us celebrated months ago. I used the tail end of the summer's corn to make this pizza, but you can also easily use a can of corn that has been drained.