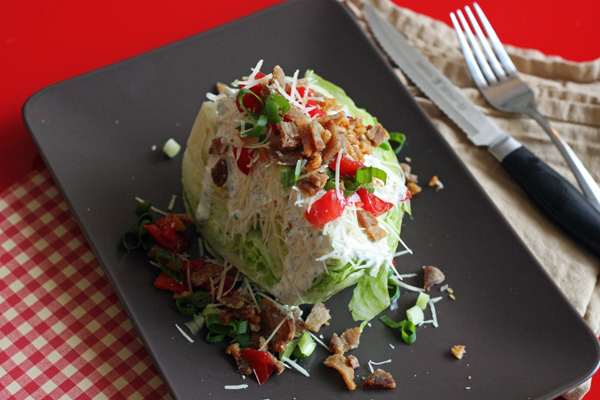 It's amazing how quickly the thrills of summer transform into those of fall. It's not just about the temperature, either (in fact, that hasn't particularly changed). The tree outside my apartment has begun dropping leaves to the ground, and with each trip to my car in the morning, those leaves announce the arrival of autumn with a delicate crunch beneath my feet.  The light deepens to gold a bit more each day, and the anticipation I've grown accustomed to feeling around this time each year is beginning to grow.
And yet a week ago, my heart was full with summer. And so was my pantry. I'd harvested the last batch of tomatoes from my garden, and after celebrating some of them with some BLT sandwiches, I wanted to try them in a different configuration: as a salad!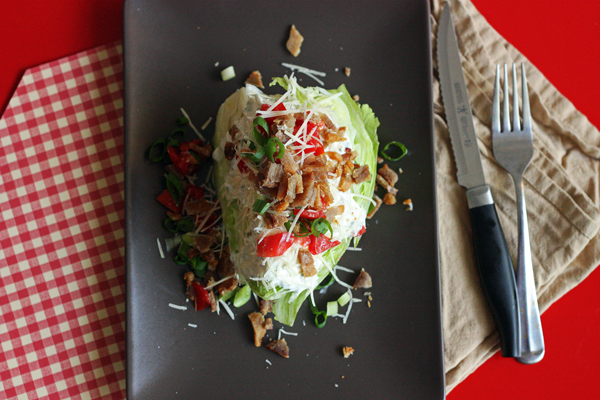 This salad is inspired by one that Brad and I usually split at one of our favorite restaurants, and it's simple enough that I'm frankly stunned I've never attempted something like it at home.
It starts with iceberg lettuce.