Though the days are growing longer, the deep cold of winter persists here in Ohio. I'm usually over winter by about January 2nd every year (not a useful attribute for a resident of this region, I realize) and am ready for warm weather to return shortly thereafter. But even more than warmth, I long for color. Ohio winters are just so dang gray, and for all the brilliance that deciduous trees provide in spring and autumn, the scraggly brown trees against a flat gray sky and the steal and concrete of the city don't make sure a very vibrant locale.
It's lovely, then, to find something to make for dinner that add bright color and spicy, smoky flavor to the room. This soup is just the ticket?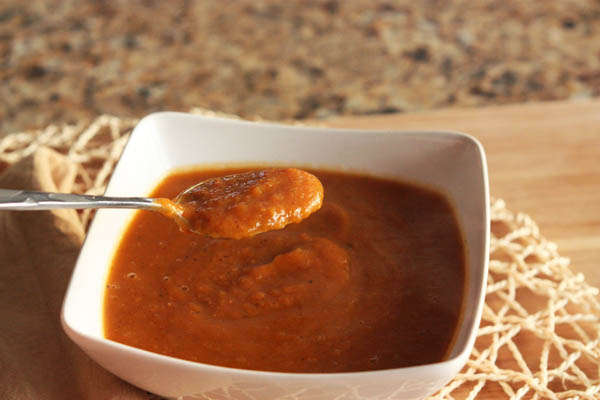 This recipe is adapted from one I learned at a cooking class in North Carolina. The base of the soup is composed of two fall market items that store quite well, so it's just as easy to make in the winter as in late autumn.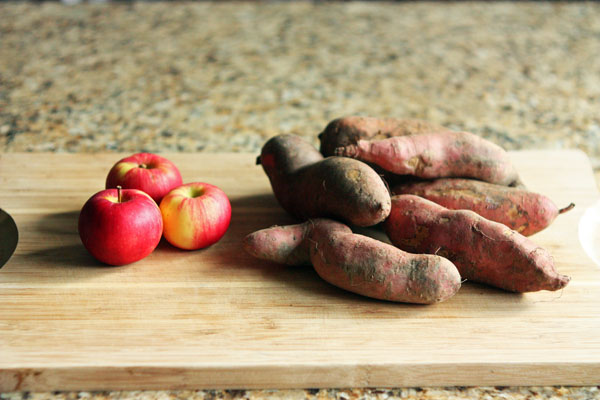 Sweet potatoes and apples: such good friends these can be in dishes both sweet and savory! The sweet potatoes don't need any special treatment before heading into the oven, and meanwhile, you can prepare your apples and other ingredients.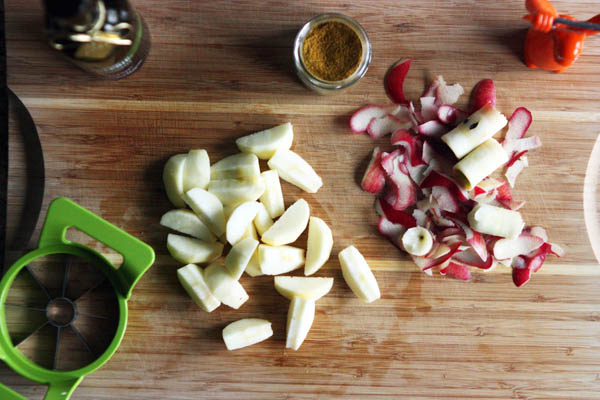 (more…)