How To'sday: How to Make Easy, Fluffy Rice
I don't have a rice cooker. I also don't let that stop me from making fluffy mounds of rice. And since I appear to be in the mood for cooking dishes that work nicely with this versatile grain, I thought I'd tell you how I go about making a batch of rice quickly, easily, and without anything you don't already have.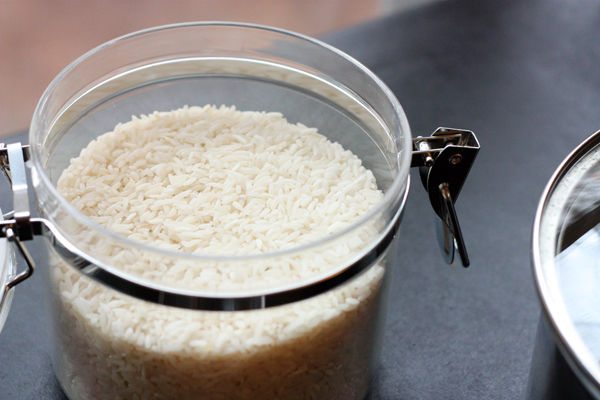 Rice, as you know, starts as solid grains with the potential to develop into light, airy morsels of goodness when cooked well. The internet seems to be full of horror stories about rice cooking that turn these grains into batches of starchy paste or edible kernels still solid in the middle and decidedly un-fluffy, and rice cookers are offered as the suggestion for remedying these problems. I learned to cook rice, from my mom, with nothing more than a pot and a lid, and I've always been pleased with the result. Plus, the method is really easy: in fact, the hardest part is leaving it alone so the rice can do its job.
Here's what to do:
1. Start with a medium-sized pot that has a lid. You'll also need a dry measuring cup and, you know, some rice.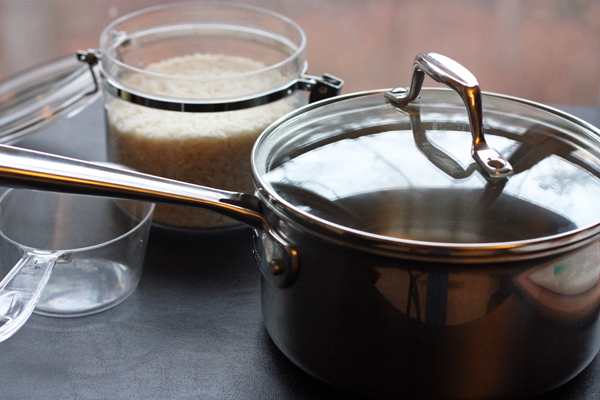 2. Add rice and water to the pot in a ratio of 1:2. I usually use one cup of rice and two cups of water. Add a big pinch of salt and give it one stir.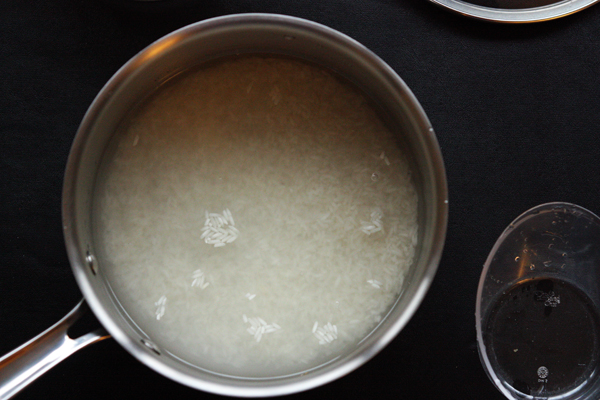 3. Place the pot, uncovered, on the stove over medium heat and bring to a boil. Once the water  has reached a rolling boil, reduce the heat to a low simmer and cover immediately, allowing the rice to stay warm while it absorbs the water. Do not stir the rice. Let me repeat that: DO NOT STIR THE RICE. Stirring the rice at this stage will release the starches, giving you a gooey, sticky mess.
After 18-20 minutes, remove the lid and check the bottom of the pan with a fork to ensure that there is no standing water in the bottom.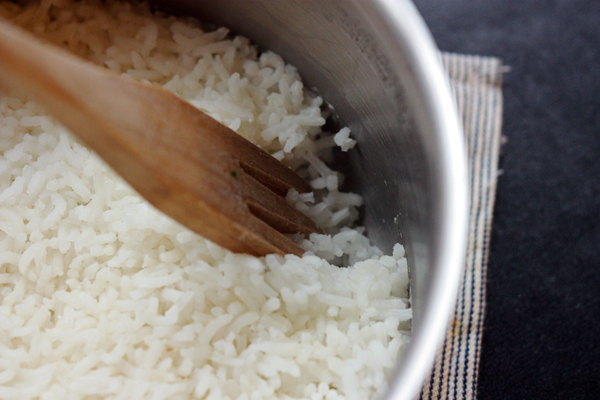 4. Once you know the water has all been absorbed, replace the lid and remove from the heat. Allow to rest for about 5 minutes.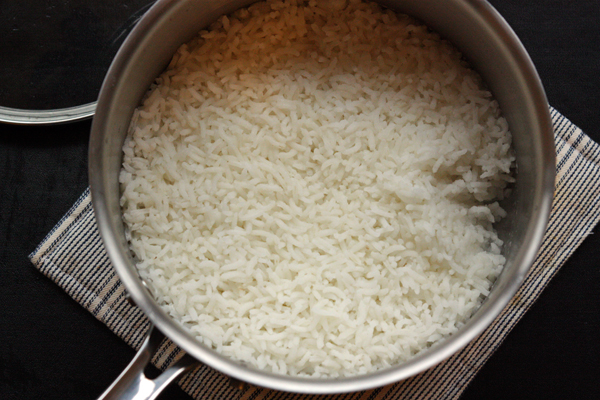 5. When you are ready to serve, fluff the rice with a fork and serve warm. The result is a pot full of light and fluffy rice that's done in less than 30 minutes!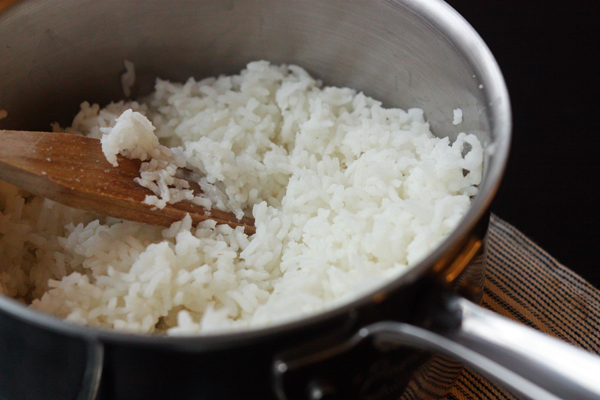 Don't worry if you make too much for dinner… you can always turn the leftovers into a fantastic breakfast.
What is your favorite way to use rice?