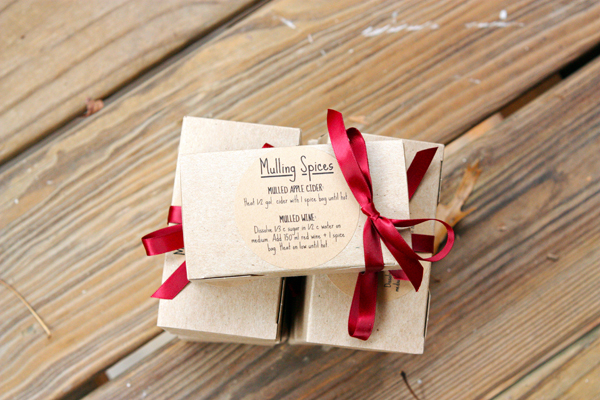 The time has come to announce the winners of my Homemade Mulling Spices giveaway! After sifting through comments and Facebook likes and crunching numbers with Random.org, the winners (and their favorite holiday treats) are:
Monika (Russian Tea Cakes)
Carrie (Caramel Apple Cider)
Amy Z. (Vanilla Eggnog)
Congrats! Please check your e-mail so we can work out the details for mailing your mulling spices.
Thank you to everyone who participated and for sharing your favorite treats. I am currently exhausted from cooking up a storm over the weekend for a holiday party of my own, but it was filled with some old favorites as well as some new delights I've only just discovered. Which I will definitely be sharing with you here as soon as I reclaim my apartment and my horrifyingly messy fridge. Stay tuned, and thank you so much for reading! I'm so, so happy you're here!