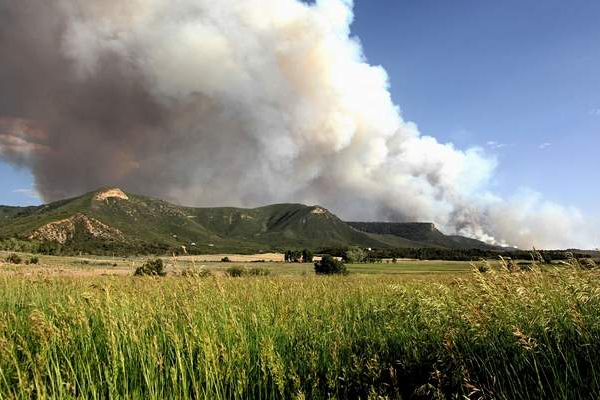 Photo from The Durango Herald
Colorado doesn't have to deal with hurricanes. Earthquakes there are rare. Only the occasional tornado finds its way to the ground in the eastern half of the state.
But we do have wildfire.
Well over half of the Centennial State is composed of thick forests, but they are very unlike the humid, deciduous forests that blanket the majority of the Eastern United States. Nearly every summer, odds are good that in some part of the state, plumes of smoke will rise on the horizon at one point or another. My childhood summer memories are speckled with forest fires, some that looked merely like a faint haze in the distance, and others whose flames were visible from my bedroom window.
Each summer brings fire, but some years are worse — far worse — and this is certainly one of them. Following a winter of little snow and a very dry spring, even the tiniest sparks have ignited blazes across the state, many of them near (and advancing into) major population centers. It's only June, and already the skies are thick with smoke, thousands of acres have burned, and hundreds of families have lost their homes.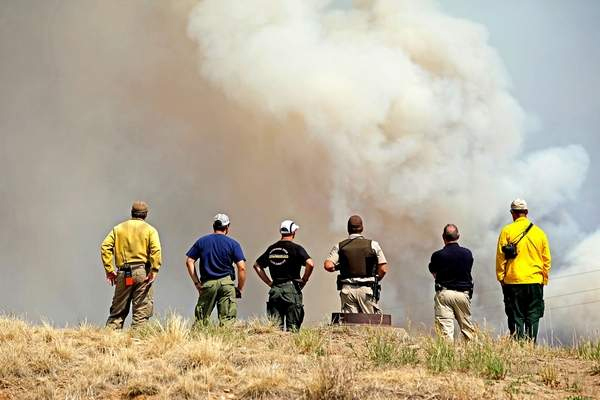 Photo from The Durango Herald
Yet while much is lost, the communities affected by these fires band together to protect what they can and to reach out to evacuees, firefighters, and relief workers. Though I am not currently a resident of Colorado, it will always be my home and I still want to help as best I can from 2,000 miles away.
One particularly incredible means of assistance has been created by a coalition of Colorado design businesses: Wildfire Tees. These designers and artists have put together some stellar t-shirts to remember this summer's devastating fires, and all the proceeds from their sales will go both toward immediate fire relief and toward the arduous rebuilding that lies ahead. I'm hugely inspired by these individuals, who are using the artistic skills and resources they know best to make an impact in this urgent cause while at the same time are providing an easy avenue for others to make an impact, too.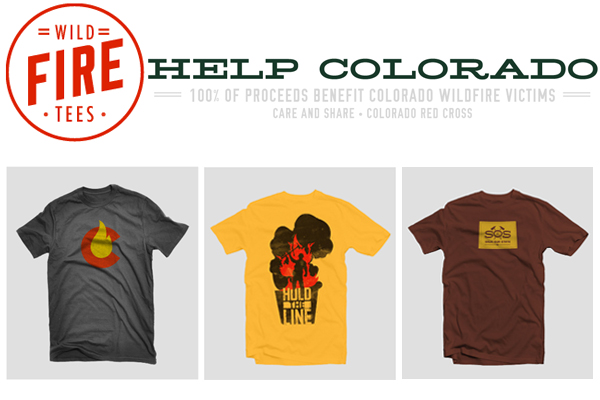 We live in a big world and are faced with many crises, but with each act of generosity toward a neighbor in need, we create a better world for everyone. If you're able, I encourage you to buy a tee or to support the efforts to fight the Colorado wildfires in whatever manner you can. You can find many ways to help at HelpColoradoNow.org, as well as at the Denver Post. At the very least, send your rain and rainy (though not lightning-y) thoughts toward Colorado. It could sure use them.