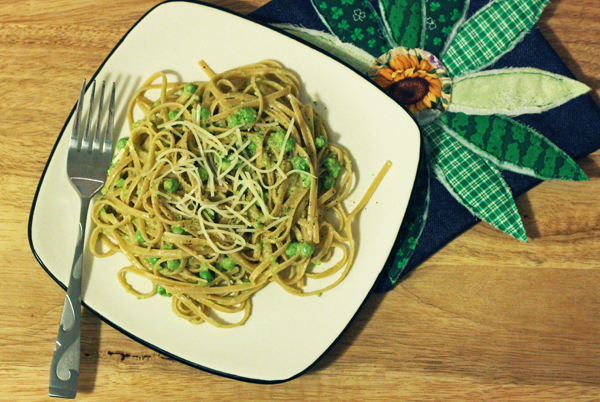 Have I talked about my obsession with peas?
I'm not kidding.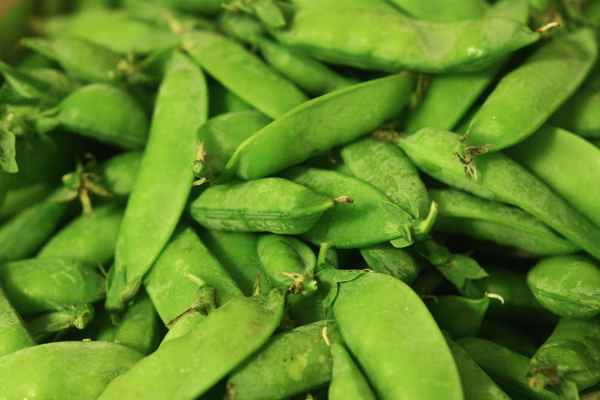 I look forward to the brief harvest of pea pods from their delicate vines more than any other veggie. My grandparents planted endless rows of peas in their garden not so much because they needed that many for themselves, but because they had two wily granddaughters who spent many summer days amongst the plants, picking and eating peas still warm from the sun.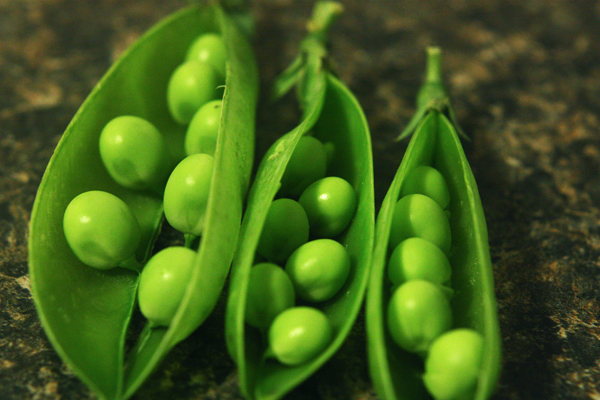 Despite this lifelong love for these tiny green veggies – or perhaps because of it? – I've never cooked much with them. Why cook something that is utterly perfect raw? At most, I've added them whole to soups, stir fries, and the like. But lately I've been curious about the versatility of the humble pea. I started hunting for recipes, and though I uncovered a rather surprising number (there is a whole WEBSITE devoted to peas… I was surprised, too) I found just the one I wanted in one of my favorite corners of the internet, as usual. Peas whirled into a pesto!
I still, however, was not willing to use the precious batch of peas from my own little garden. See obsession above. Fortunately, one of the vendors at the farmers market grows enough peas to sell fully shelled. I froze many of them for later in the year, but there was plenty for a batch of pea pesto.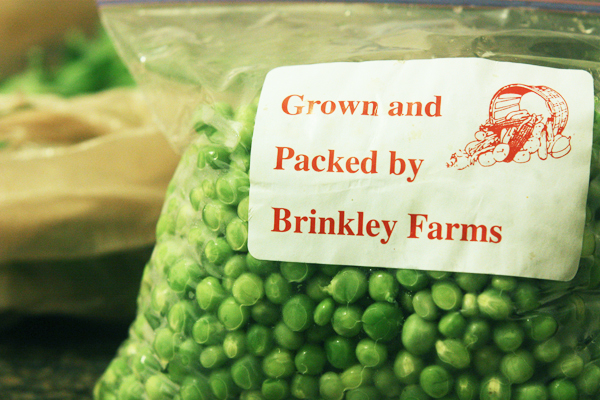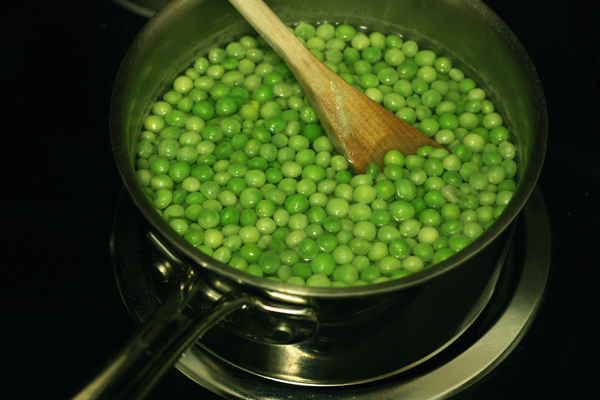 Peas don't take much to cook… just a couple of minutes and these tiny green orbs are ready for whirling, along with its pesto friends.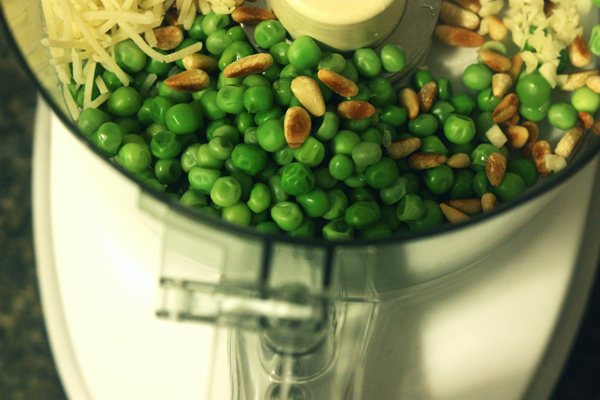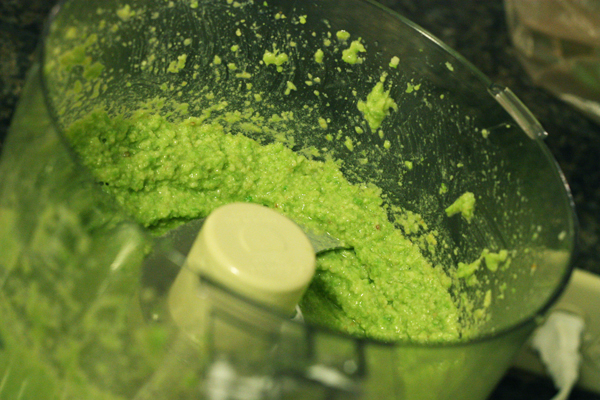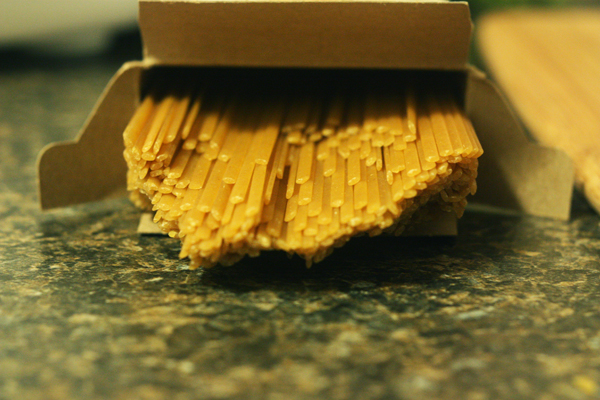 This summer dinner comes together very quickly. With just a couple minutes to cook the peas, a quick trip in the food processor, and a few minutes for pasta, you'll be ready to eat before you know it.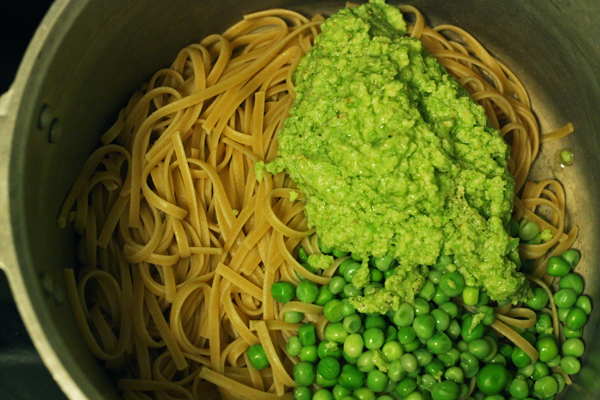 So embrace ye the humble pea! And enjoy yourself a very quick, very tasty summer meal.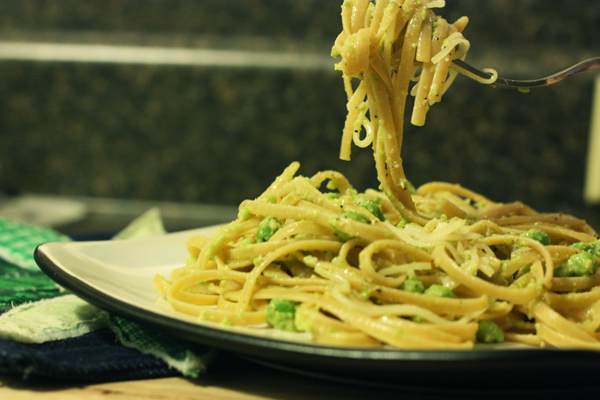 Fresh Pea Pesto Linguine
Adapted from Smitten Kitchen
1 c fresh peas
1 clove garlic, minced
1 1/2 T pine nuts
1/4 c grated parmesan, plus additional for sprinkling
1 tsp salt, scant
1/4 c olive oil
8 oz linguine
black pepper
In a small frying pan, toast pine nuts over low heat, turning often, until nuts are lightly browned. Remove from pan and set aside.
If using fresh peas, shell enough to make one cup. Bring a small pot of water to a boil and add peas. Cook for about 2 minutes or until peas have brightened. Rinse peas under cold water in a colander and set 1/3 of peas aside.
In the bowl of a food processor, combine remaining 2/3 c peas, garlic, pine nuts, parmesan, and salt and whirl until thoroughly combined. With the food processor on, drizzle olive oil into the mixture though the pour spout in the lid. Remove pesto from food processor and set aside.
Bring a large pot of water to a boil. Add linguine and cook to al dente. Drain pasta, reserving about 1/2 c pasta water. Return pasta to the pot and add pesto, 1/3 c remaining peas, and 1/4 of the pasta water. Toss together until pesto adheres to the linguine, adding more pasta water if needed.
Serve immediately,  sprinkling with black pepper and additional parmesan cheese to taste.