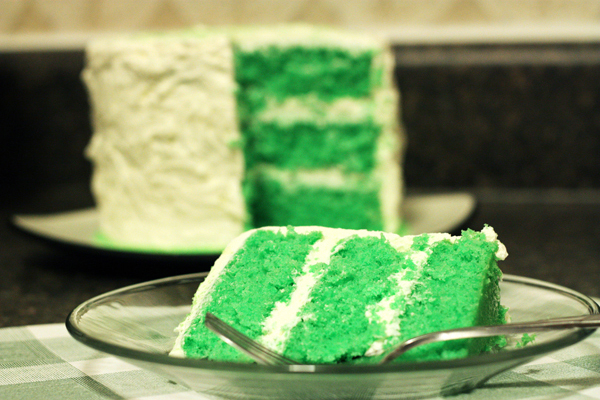 Happy St. Patrick's Day!
March 17 is a day of much celebration in my family. Twenty-eight years ago today, my parents tied the knot at an old stone church in my Colorado hometown.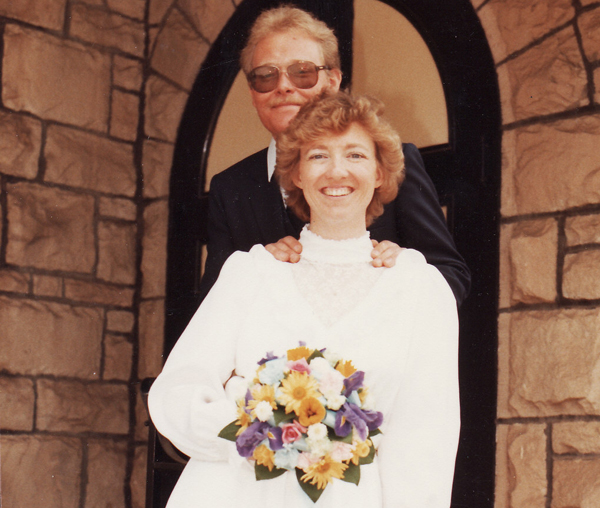 And as if adding a wedding anniversary to an already festive holiday, four years later, my fabulous little sister was born on St. Paddy's, as well. Needless to say, she's been given more shamrock paraphernalia than any other person I know.
I over-compensate by wearing copious amounts of green.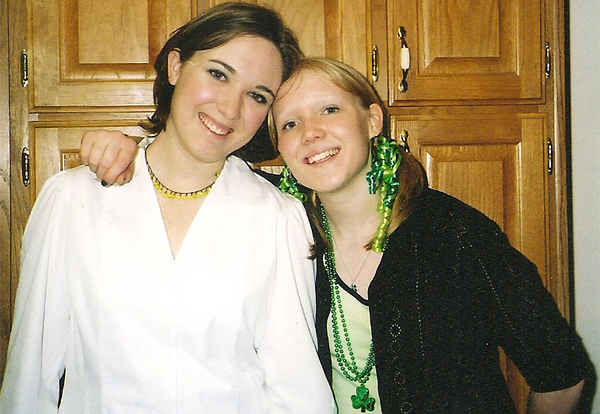 As has been the case for several years, I rarely get to celebrate these festivities with my family… I live 2 hours from the Atlantic Ocean, my sister is even closer to the Pacific, and my parents live in our mountain paradise somewhere in between. I'm actually pretty sure this shot from my senior year of high school (Kelli's sweet sixteen!) was the last time I had that opportunity.
But geographic separation is no reason not to bake cake.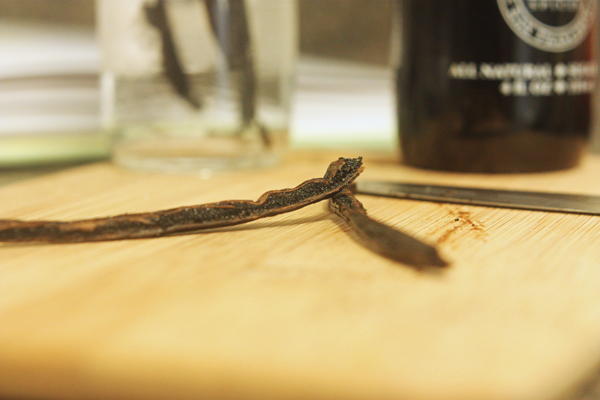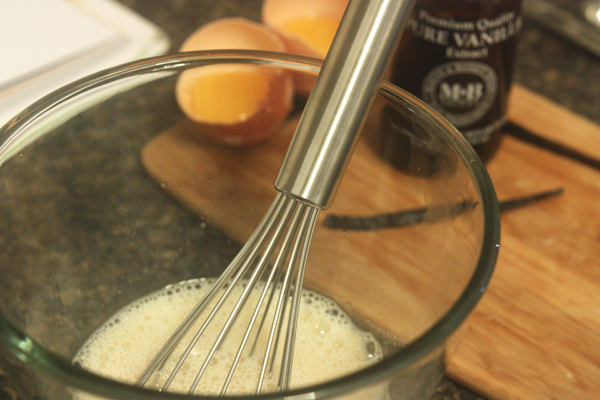 This particular cake is all kinds of vanilla goodness. Vanilla extract the oh-so-luxurious vanilla bean each make an appearance in this tender, white cake. Well, green. It's a green white cake.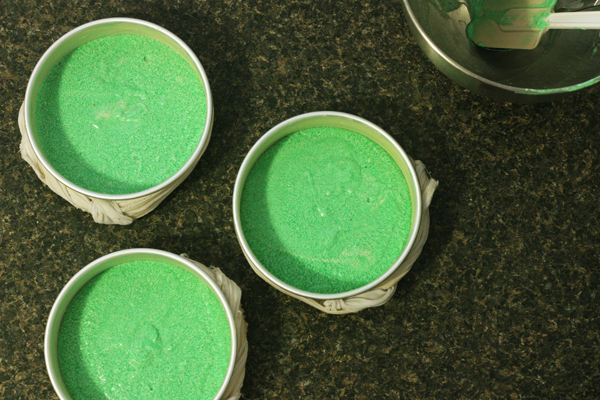 Cakes and cookies are about the only place I am willing to use food color to alter the appearance of something I plan to eat. Typically, the color is in the icing. But I've been daydreaming for two weeks about a simply-iced cake hiding a center of brilliant green, and this cake was exactly what I had in mind.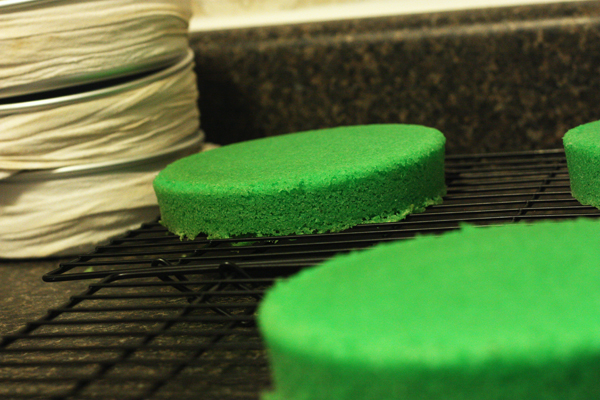 I finally bought myself three, 6-inch round cake pans. I've been sort of grudgingly putting it off, hesitant to expand my supply of cake pans due to lack of storage space, but really didn't want this cake to be square. Really really a lot. So I bought the pans and let me tell you: I'm so happy I did! These three pans were perfect for a half batch of a recipe originally designed for an 8-inch triple layer cake. The half batch could actually be split into just two 6-inch pans, but I prefer thinner layers so that cake and icing can be found in every bite.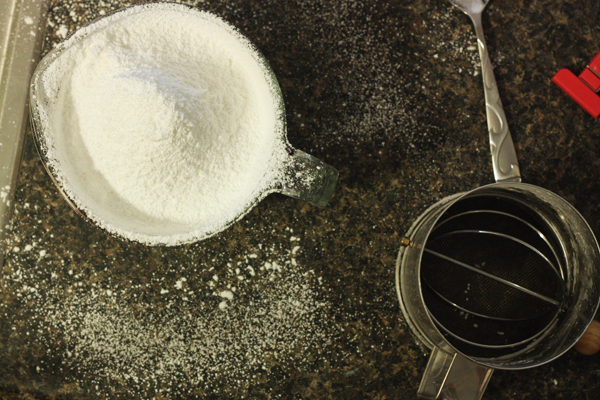 The icing is a simple, classic vanilla icing. Despite my recent success with the more complicated Swiss Meringue Buttercream icing, I wanted to go with something basic, sweet, and very white for this little cake.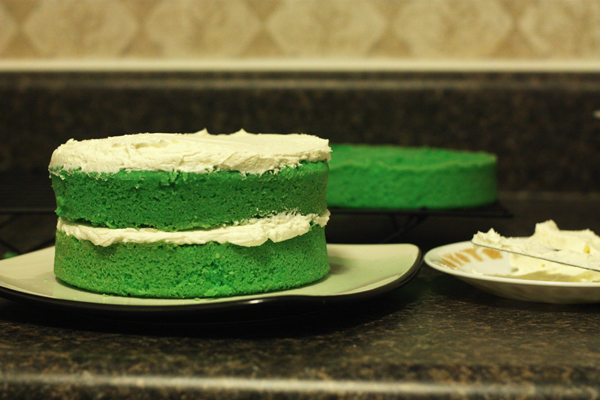 A quick smear across the cake with the back of a spoon gave the cake a different look than the smooth-as-ice that I typically aim for, and it was actually rather liberating. No perfection to worry about, just texture!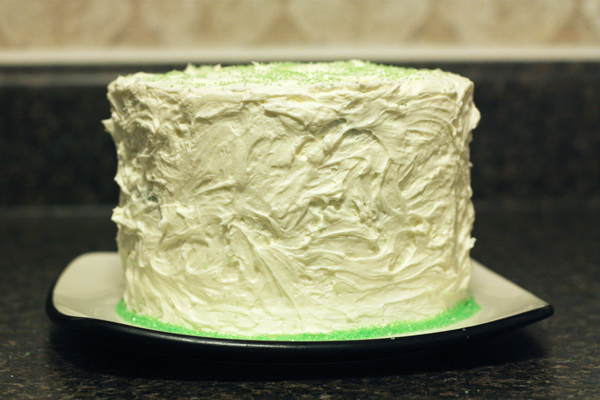 So for me (and the always willing staff of the Duke Box Office – thank my lucky stars they like cake), we welcomed the green of St. Patrick's Day a bit early.
But today, for my family: this one is for your special day! I wish I could eat a slice with you.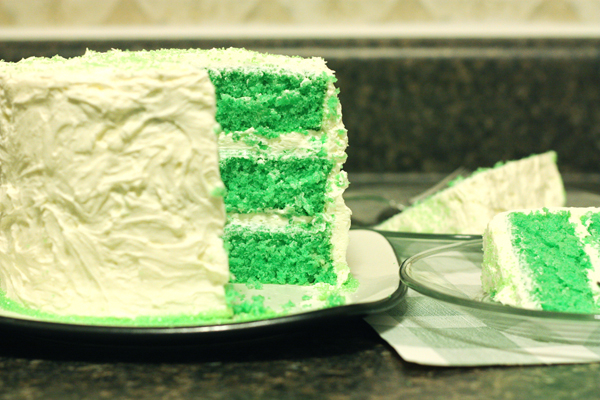 Happy Birthday-Anniversary-St. Patrick's Day Cake (or, Really Green Vanilla Cake)
Makes one 6-inch triple-layer cake
Double Vanilla Cake
Adapted from Sky High: Irresistible Triple Layer Cakes
1 1/2 c cake flour
1 c granulated sugar
2 1/4 tsp baking powder
1/4 tsp salt
scrapings of half of one vanilla bean
1/2 c + 1 T unsalted butter, at room temperature and cubed
2/3 c milk
3 egg whites (2 egg whites if using extra-large or jumbo eggs)
3/4 T vanilla extract
several drops green gel color
Generously grease three 6-inch round cake pans with pan coating and set aside. Preheat oven to 350 °F.
In a large mixing bowl, combine cake flour, sugar, baking powder, salt, and the scrapings of the vanilla bean. To scrape, slice the bean lengthwise and carefully scrape the pod over the bowl. Mix well. Add butter and 1/3 c milk and beat on medium speed until batter is light and fluffy.
In a separate bowl, whisk together the egg whites, vanilla extract, and remaining 1/3 c milk. Pour about a third of the liquid mixture into the batter and mix just until liquid is incorporated, scraping the bowl thoroughly. Repeat twice more until all liquid is in the batter. Add several drops of green gel color and mix just until desired color is achieved.
Distribute batter evenly into pans and bake for 25-30 minutes or until a toothpick inserted in the center of the cake comes out clean. Remove pans from oven to a cooling rack and allow cakes to cool in the pans for 8-10 minutes. Run a knife around the edge of the cakes and flip onto another cooling rack. Once cakes have cooled to room temperature, store in the refrigerator until ready to assemble cake.
Classic Vanilla Icing
Adapted slightly from Sweetapolita
3 sticks unsalted butter, cubed and softened to room temperature
4 c powdered sugar, sifted
2 T milk
2 1/2 tsp vanilla extract (use clear to get lighter shade of icing)
1/8 tsp salt
Place cubed butter in the bowl of a stand mixer. Using the paddle attachment, beat butter on medium speed until butter is light, pale, and creamy, about 5 minutes. Add all remaining ingredients and beat for 5 more minutes, starting on low speed and progressing to medium speed once powdered sugar isn't spurting all over. Icing is best used right away.
Assembly
Remove cake layers from refrigerator. Place one layer flat side down on a plate or cake stand and spread icing about 1/3″ thick on the top of the layer. Add the second layer of cake and spread another 1/3″ of icing. Add the final layer, flat side up. Spread a very thin layer of icing over the sides and top of the cake to create a crumb coat. Place cake in the refrigerator for 20-30 minutes to set icing.
Starting with the top of the cake and working your way down the sides, spread icing generously over the cake. Smooth icing by scraping gently to create straight sides and a level top. To achieve the wave-like effect seen above, gently swivel the back of a spoon over the surface of the icing.
Add green sugar as desired, or leave the cake simply iced.