Spring has most definitely sprung in North Carolina. And from the looks of Facebook statuses from friends across the country, it has sprung in many other places, too. It's a time for swapping socks for flip flops, coats for t-shirts, and huddling in a blanket for lounging on the balcony.
But I also love the rainstorms. The thunderheads that roll in over the afternoon and burst into lighting and rain as night falls.
These nights call for cozy. These nights call for soup.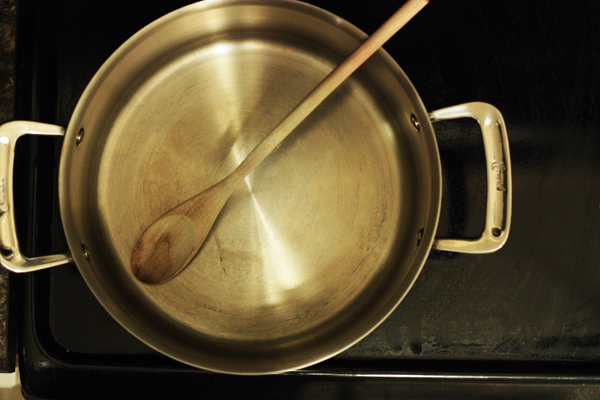 Soup is pretty easy cooking. Some of my meals literally seem to use every one of the dishes in my kitchen, but soup pot's got my back. It's totally cool with me spending the rest of the evening watching West Wing instead of cleaning up from dinner. The cutting board, on the other hand, gets quite a workout.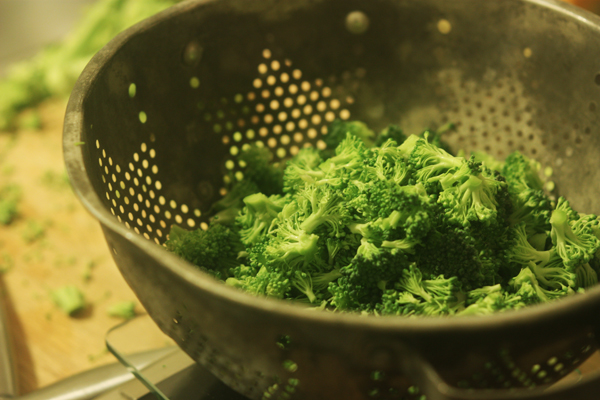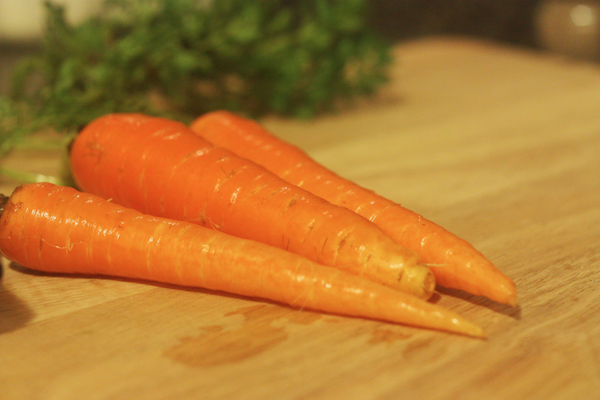 I first fell in love with broccoli cheddar soup when friends introduced me to Panera in college, and I've been trying to find a satisfactory homemade version. This is, by far, the closest thing I've found, and may even be better.
For one, it's chock full of veggies. The last of my winter broccoli, almost the last onion (I think I still have one more), and a bunch of carrots that are actually still flourishing here.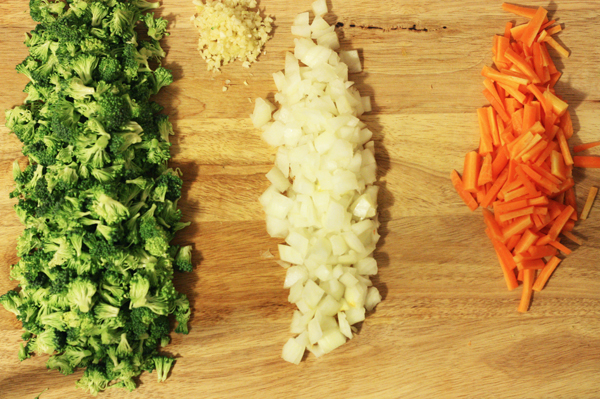 And the cheeeeeese, oh the cheese! I found a block of super sharp — not extra, not sharp, super sharp — cheddar at the co-op, and I couldn't resist giving it a try in this soup. Boy-o. What a win. And just for fun, MORE cheddar. Sharp and white. Amazeface.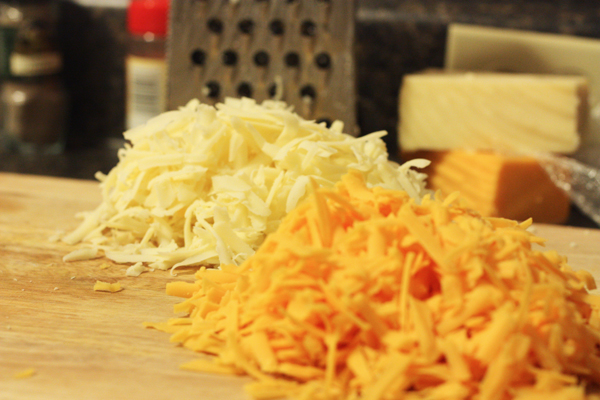 And here we are. A great meal to transition out of winter and into spring. Plus, another hunted recipe that can be quickly and succinctly crossed off my list!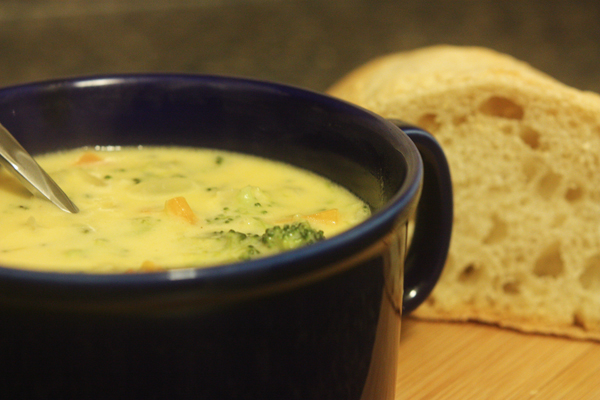 Such are the simple pleasures.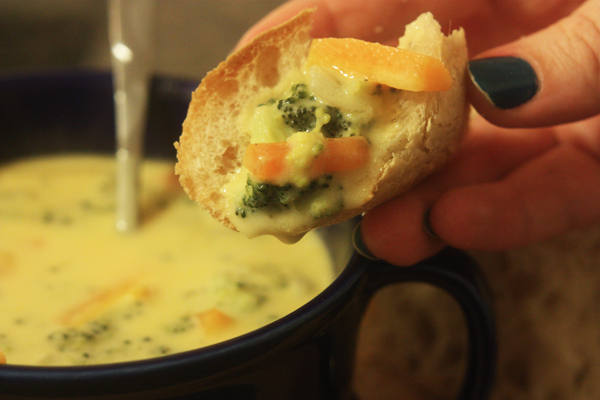 Double Cheddar Broccoli Soup
Adapted from Mangio da Sola
3 T butter
3/4 c onion, diced
2 cloves garlic, minced
1/4 c flour
1 1/2 c milk
1/2 c heavy cream
2 c chicken stock
8 oz fresh broccoli, chopped into small florets
2-3 medium carrots, chopped into thin slivers about 1″ long (about 1 cup)
6 oz super sharp cheddar cheese, grated
2 oz sharp white cheddar, grated
salt and pepper to taste
dash of cayenne pepper
Chop all vegetables and set aside. In large pot, heat butter over medium heat. Sauté onions and garlic until onions soften. Add the flour and stir quickly until combined. Add milk, cream, and chicken stock and heat just until boiling.
Add broccoli and carrots and reduce heat to low. Cover and simmer for 20 minutes. Stir in cheeses and let simmer for an additional 5 minutes. season with salt, pepper, and cayenne to taste. Serve immediately.