And now, for something completely out of the blue, a fresh berry jam.
No, I'm not so far behind that I'm posting recipes I made this summer.
Seriously. I went to the farmers market last week, and nestled between the butternut squash and dark, leafy greens sat some of the most fabulous raspberries I have ever seen.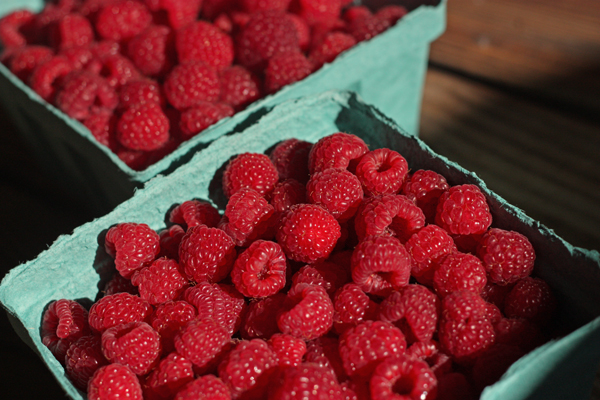 I talked a lot about strawberries when I started this blog, just as they were ripening here. One might assume from so much strawberry talk that they held the highest honor in my berry kingdom.
But oh.
Raspberries.
Be still, my heart.
Luscious, tart, and totally worth the seeds that will get stuck in your teeth.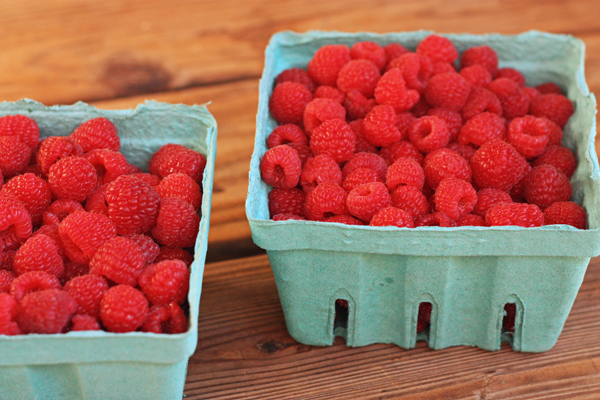 There is little to complain about with the North Carolina growing season. It's long, it allows for multiple plantings of cool weather plants, and an enormous variety of fruits and vegetables grow here quite happily. But I have been stymied ALL SUMMER, waiting for baskets of brilliant red raspberries that would never arrive.
Until November, apparently.
Grown under passive tunnels that gather warmth without requiring electricity (as greenhouses typically do), these gorgeous gems of fruit are coming into their own when most other berries have long since disappeared from the market stands.
How does one prolong this ephemeral bounty of fruity bliss? I froze about half a quart, made some delicious dessert with the remainder (coming, promise), and pulled out my canning gear for quart number two.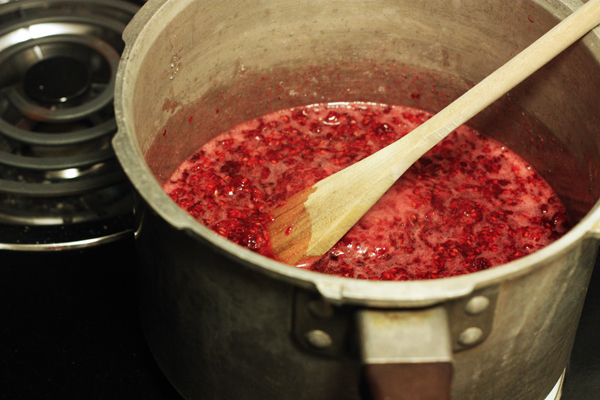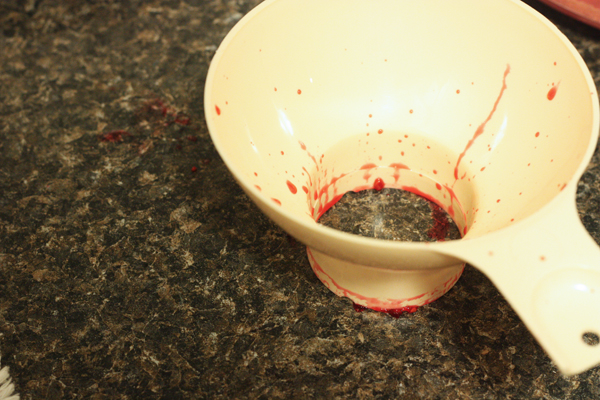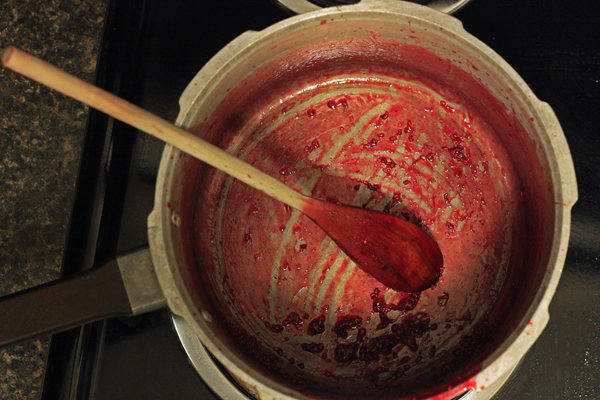 This was teensy batch of jam, but a delicious one. Inspired by the major success I had with Strawberry Vanilla Jam, I decided to dress up the standard raspberry jam I've made before with just a little bit of almond extract. To great effect, I might add.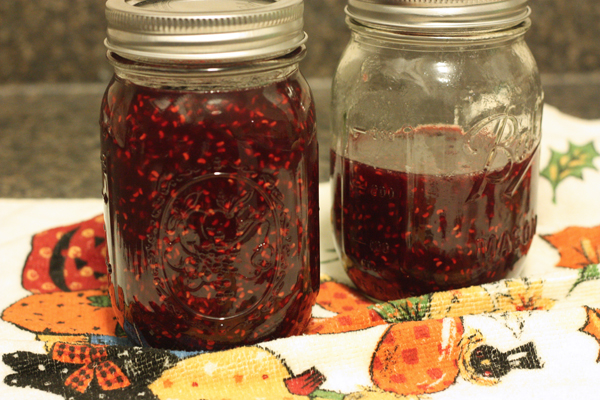 With just a pint and a half produced, it certainly won't last until next November. It will, however, transform many a quart of plain Greek yogurt into perfectly sweetened raspberry yogurt for the foreseeable future. Breakfast, here I come.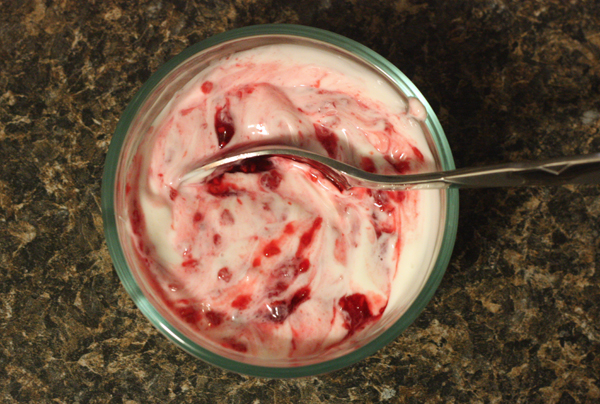 Awesome Raspberry Jam

4 c fresh raspberries, rinsed and shaken dry
2 c white sugar
3 T lemon juice
2 tsp almond extract
In a large pot (no smaller than 4 quarts), combine raspberries and sugar. Mash berries and stir until sugar is dissolved. Add lemon juice and almond extract and stir. Heat until boiling, stirring regularly. Once jam is boiling, set a timer for 8 minutes. Stir constantly while jam boils. Near the end of the process, place sterilized jars and lids on a towel near your stove. After jam has cooked, stir rapidly until foam disappears and pour jam into prepared jars. Apply flat lids and rings immediately and let jars sit until "pop!" of the lid indicates the jar has sealed. If jar is partially full, store in refrigerator. Full jars should be stored in a cool, dry place.