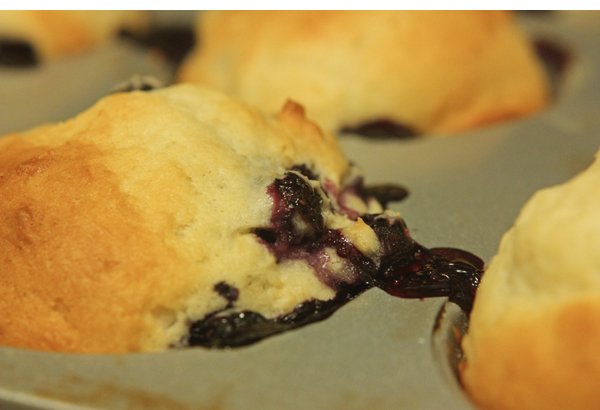 My high school theatre classroom (the Dungeon, to be exact) was unlike any other classroom. It had no desks but was bordered with squashy, mis-matched sofas, and it served as not only a classroom, but as a rehearsal space, a lunch hall, a dressing room on show nights, and for some of us, an office. It's possible that during tech weeks I spent more time in there than in my own house.
Needless to say, a LOT of food found its way in and out of the Dungeon. But there were certain foods that were never allowed.
Corn nuts (for the smell). Sunflower seeds (for the mess).
But above all, blue food. There was no real purpose in asking why. You just. didn't. eat it.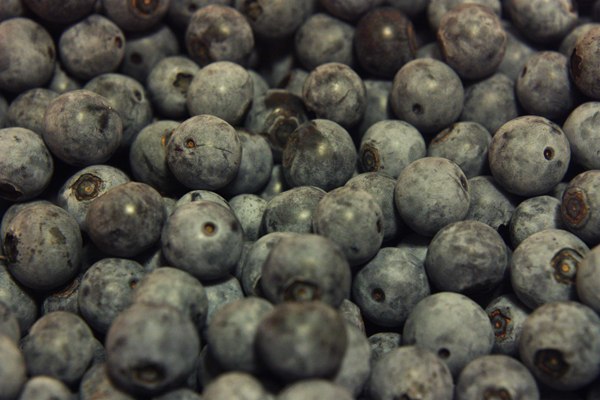 But I like to think that if school had been in session over the summer, blueberries would have been allowed. As one of natures only blue foods, they are phenomenally good for you, delicious, and extremely versatile.
Blueberry season is coming to a close here, but while they were still plentiful on the bushes, I made a trip to a little pick-your-own farm nearby to get my hands on some. Plenty for immediate use, plenty to freeze for later so that I can make these muffins all year long.
I'm actually really not much of a muffin person, to be perfectly honest. I tend to crave something savory rather than sweet in the morning. But if I do make muffins, this recipe is likely to be repeated with regularity.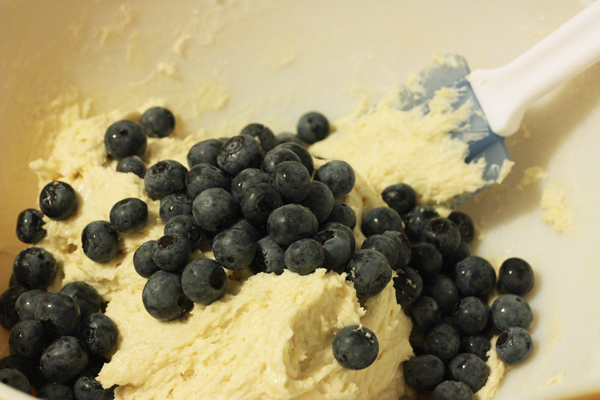 The batter comes together easily and, most fortunately, contains ingredients that I almost always have on hand. And it bakes up into delightfully soft, fluffy muffins.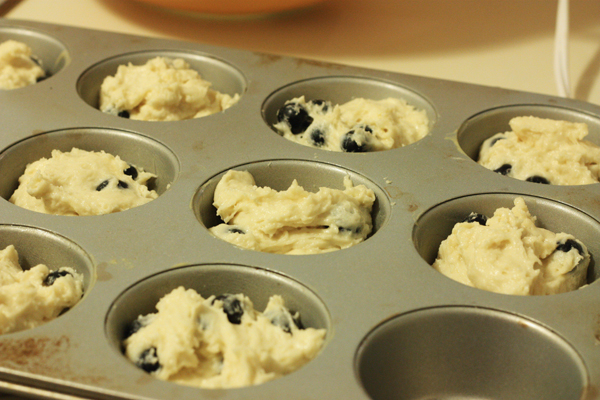 Plus, I think this will lend itself well to variation. What kinds of muffins should we try?!? Orange zest with dried cranberries? Raisins and oats? Chopped pecans and honey? Oh man, we're gonna need more weekend guests so I have an excuse to make a gazillion muffins.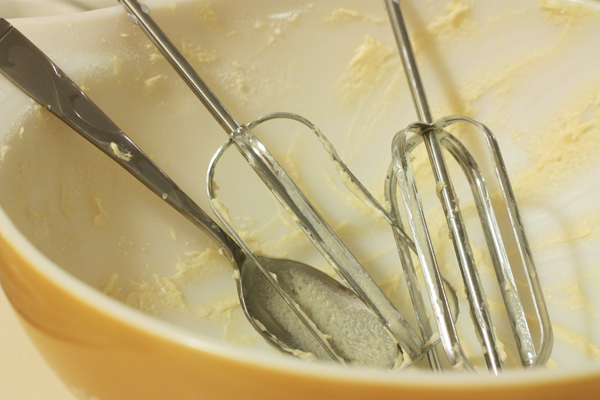 In the meantime, though, I'm sticking with blueberries. And from the looks of my freezer…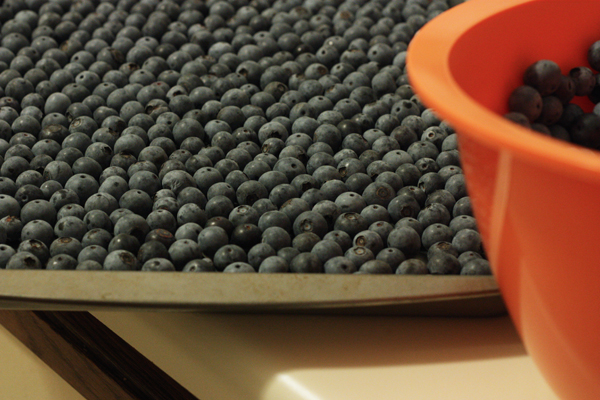 … it's gonna be that way for quite a while.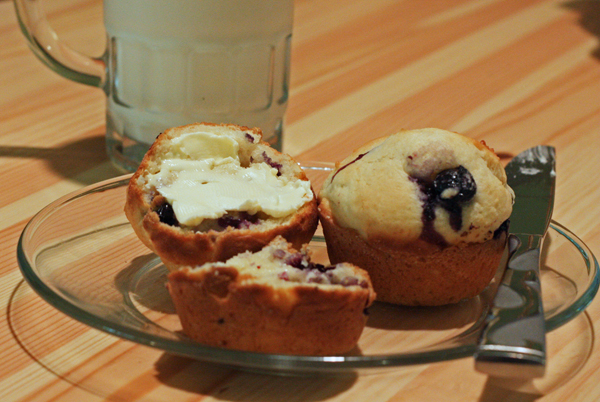 Blueberry Muffins
Adapted, barely, from Smitten Kitchen
Makes 10-12 muffins
5 T butter , softened
1/2 c white sugar
1 egg
3/4 cup greek-style yogurt
1 T lemon juice
1 1/2 c all purpose flour
1 1/2 tsp baking powder
1/4 tsp baking soda
1/4 tsp salt
3/4 c fresh blueberries (frozen will work too!)
Grease a muffin tin on line it with wrappers, and preheat your oven to 375 ºF. In a medium bowl, combine butter and sugar and beat thoroughly. Add egg, yogurt, and lemon juice and beat again until fluffy. Sift together flour, baking powder, baking soda, and salt into your bowl. Stir gently with a spoon until all dry ingredients have been combined. Spoon batter until muffin cups (they should be almost full). Bake on center rack for 18-22 minutes or until a toothpick comes out clean. Remove from pan immediately and let cool slightly.
Serve immediately with butter, or if you're baking for one these days, they also freeze well!