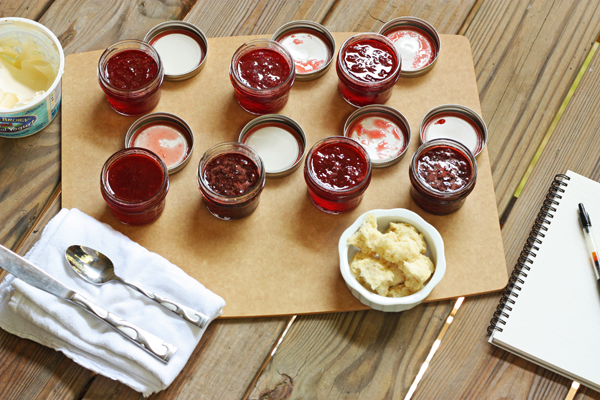 After using a highly sophisticated technique of randomness (er, slips of paper with names drawn from a glass bowl), the winners of a jar of jam are:
Lauren W!
Natasha B!
Sara H!
I've e-mailed all of you as well in case you don't get to the site in the next day or two… take a look through the flavors on this post and let me know which one you'd like to try!
Thanks to everyone for your feedback and input!